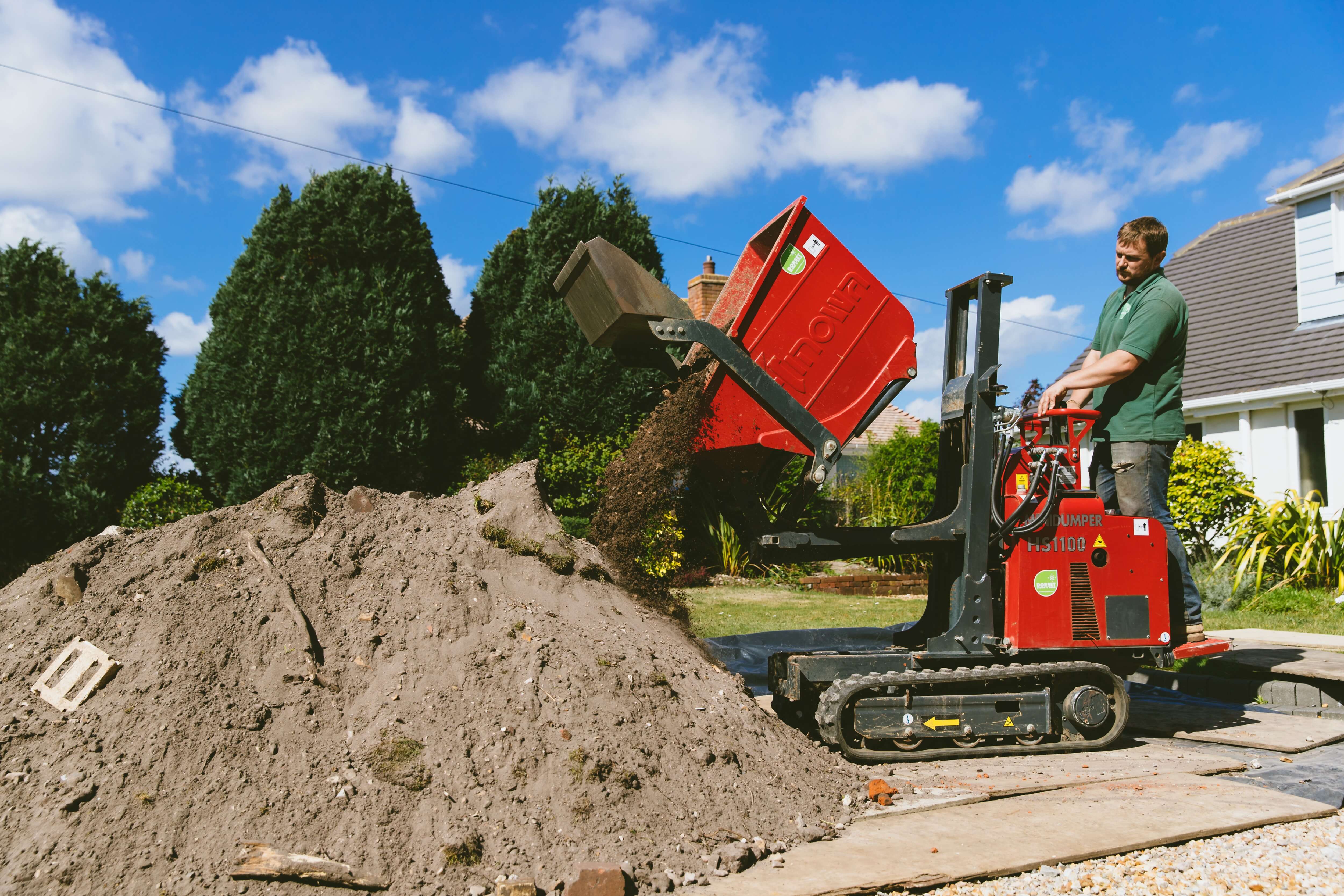 Access Platform Sales (APS) will highlight the safety and productivity benefits of tracked access platforms at Plantworx.
Hinowa's Lightlift tracked booms are mounted on a compact crawler chassis, making them ideal for soft ground and uneven terrain. The booms are self-propelled, meaning that the operator can drive them from the platform, or by remote control. They are extremely compact, with a width starting from just 0.76m, meaning they can fit through a garden gateway or standard doorway.
They can quickly and easily access back gardens, while the low ground pressure of the crawler chassis minimises any impact on lawns. Furthermore, the boom configuration enables operation flush up against a wall, which is a helpful feature when working in confined spaces. Providing an unrestricted safe working load of 230kg throughout the working envelope, this is sufficient lifting capacity for up to two people and their tools.
Hinowa's Lightlift range now features 13m, 15m, 17m, 20m, 23m, 26m and 33m working height machines. Lightweight and compact, most Hinowa booms can be safely towed on a trailer, reducing transport costs.
APS is the exclusive UK dealer for Hinowa, supporting customers with comprehensive after-sales support, including replacement parts, service and repair, and refurbishment or part-exchange of old machines. APS also offers a wide range of pre-owned Hinowa access platforms.
APS is also the authorised UK distributor for Hinowa tracked mini-dumpers, which work extremely well in tandem with mini-excavators. Self-loading dumpers increase site productivity, as the excavator doesn't have to stop digging in order to load them; while Hinowa's hi-tip feature means they can tip directly into skips. Their ability to pass over lawns and patios with minimum damage, and compact dimensions for accessing the rear of residential properties makes them increasingly popular for landscaping and construction.
Plantworx takes place at the East of England Arena, Peterborough, on 11th and 12th June. Visit APS on stand ED3 and see live demonstrations of Hinowa products at stand ED14; or find out more at www.accessplatforms.co.uk.