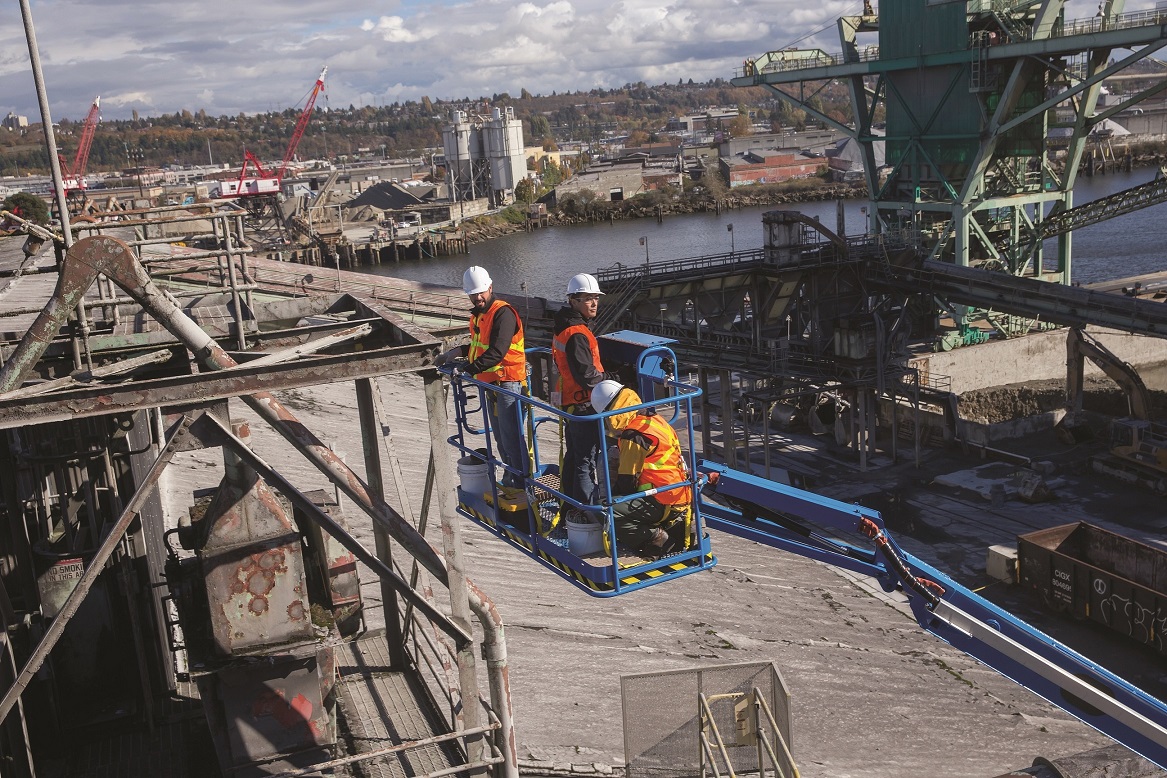 Access Platform Sales (APS) will showcase a broad range of Genie lifting equipment at Vertikal Days 2019.
APS, which is an authorised Genie distributor, is investing in the innovative Xtra Capacity range of big booms and will showcase the S65XC telescopic boom at the show. These XC booms are designed for applications which require a higher platform safe working load. Providing an unrestricted platform capacity of 300kg and a restricted capacity of 454kg, they aim to reduce the number of lift cycles required to get workers, tools and materials into the air, increasing site productivity.
Other Genie lifts on the APS stand at Vertikal Days include a bi-energy version of the popular Z45/25 articulated boom, along with a selection of electric scissors and material lifts.
APS, which is the UK's largest independent powered access distributor, will also showcase an Ommelift tracked boom, BoSS X3X low-level access platform, and three machines from the innovative Wienold Lift range of push-around material lifts. This will include the Wienold WLU fitted with a DSKE2-12v glass lifter attachment, popular with conservatory and glass house installers.
In addition, APS will be running a joint competition with WernerCo to give away a BoSS X3X low-level access platform – further details will be revealed ahead of the show.
Next door to APS will be the Hinowa stand, with the Italian manufacturer bringing the new Lightlift 33.17, launched at the show last year. APS is the authorised UK distributor for Hinowa tracked booms and tracked mini-dumpers.
Vertikal Days takes place at Donington Park on 15th and 16th May. Visit Hinowa on stand 301 and APS on stand 300.