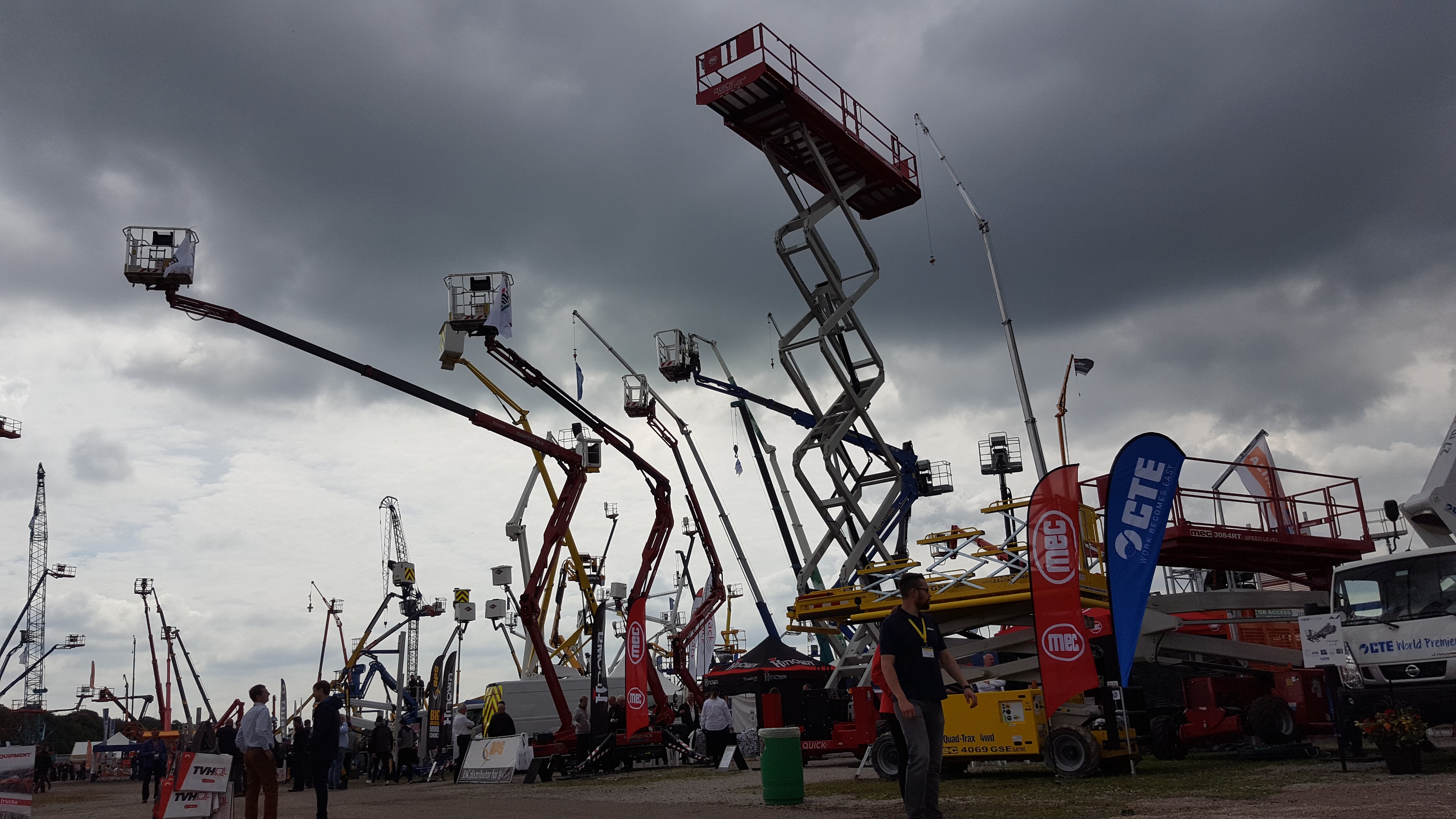 Vertikal Days moves to a new home this year at Donington Park – and IAPS Group will have a strong presence at the show.
The company's APS and IPS divisions will each have their own stands at the event, while APS will also be supporting the Hinowa stand, as the UK distributor for Hinowa.
Vertikal Days will see the UK debut of the latest tracked boom from Hinowa. The Lightlift 33.17 is a 32.5m articulating boom mounted on Hinowa's popular crawler chassis. The tallest boom in Hinowa's Lightlift range, it also has negative reach – the ability to reach spaces that are lower than the level of the machine's tracks. Negative reach is ideal for tasks such as inspecting dockyards and bridges.
The new Hinowa 33.17 will be joined by a range of Hinowa tracked booms, including some from its popular Lithium series. As a special offer at the show, APS will be offering five-year warranties on selected Hinowa booms.
Also present will be a tracked mini-dumper from Hinowa's material handling range. These compact machines are growing in popularity with plant hire companies, because they work extremely well in tandem with mini-excavators.
Steve Couling, Managing Director of IAPS Group, said: "We are proud that Hinowa has once again chosen Vertikal Days for the UK debut of its latest machine. The 33.17 is a superb piece of kit and will rightly attract a lot of attention.
"But IAPS Group is about much more than one brand; and Vertikal Days is a great opportunity for us to showcase the breadth of our offering. From machines, to spare parts, consumables, spreader plates and training, we can provide a single-source solution for access rental companies."
As an authorised Genie distributor, APS will showcase Genie slab scissors as well as Z-series articulating booms on its stand. From the material handling side, there will be a Genie SLA machine, as well as three products from the Wienold Lift brand – Wienold modifies Genie SLAs to create high-performance cranes as well as glass and material lifts.
Nearby, IPS will be demonstrating the four key areas in which it can add value to all owners of lifting equipment: parts management systems, parts vans, Parts Pal, and IPS consumables.
Launched in 2015, IPS Consumables is the company's own-branded range of workshop tools, PPE and consumables. The Parts Pal is a handy carry case containing a range of consumables. Easily customisable, IPS tailors the contents of each case to the specific needs of every customer.
The award-wining IPS parts management system helps access rental companies increase the efficiency of their parts operations, reducing machine down-time and eliminating unwanted inventory. Completing the offering are the IPS parts vans – effectively mobile stores which bring parts and consumables direct to the depots for access rental companies.
Last but not least, Outriggerpads makes a welcome return. A leading provider of crane mats, as well as outrigger pads for access platforms and other mobile plant, Outriggerpads will officially launch its new spreader plate calculator. This is an online tool to help crane and powered access operators to identify the best possible outrigger pad for each task.
Vertikal Days takes place at Donington Park on 16th and 17th May. Visit Hinowa on stand 301, APS on stand 300 and IPS on stand 200, and Outriggerpads on stand TS16.