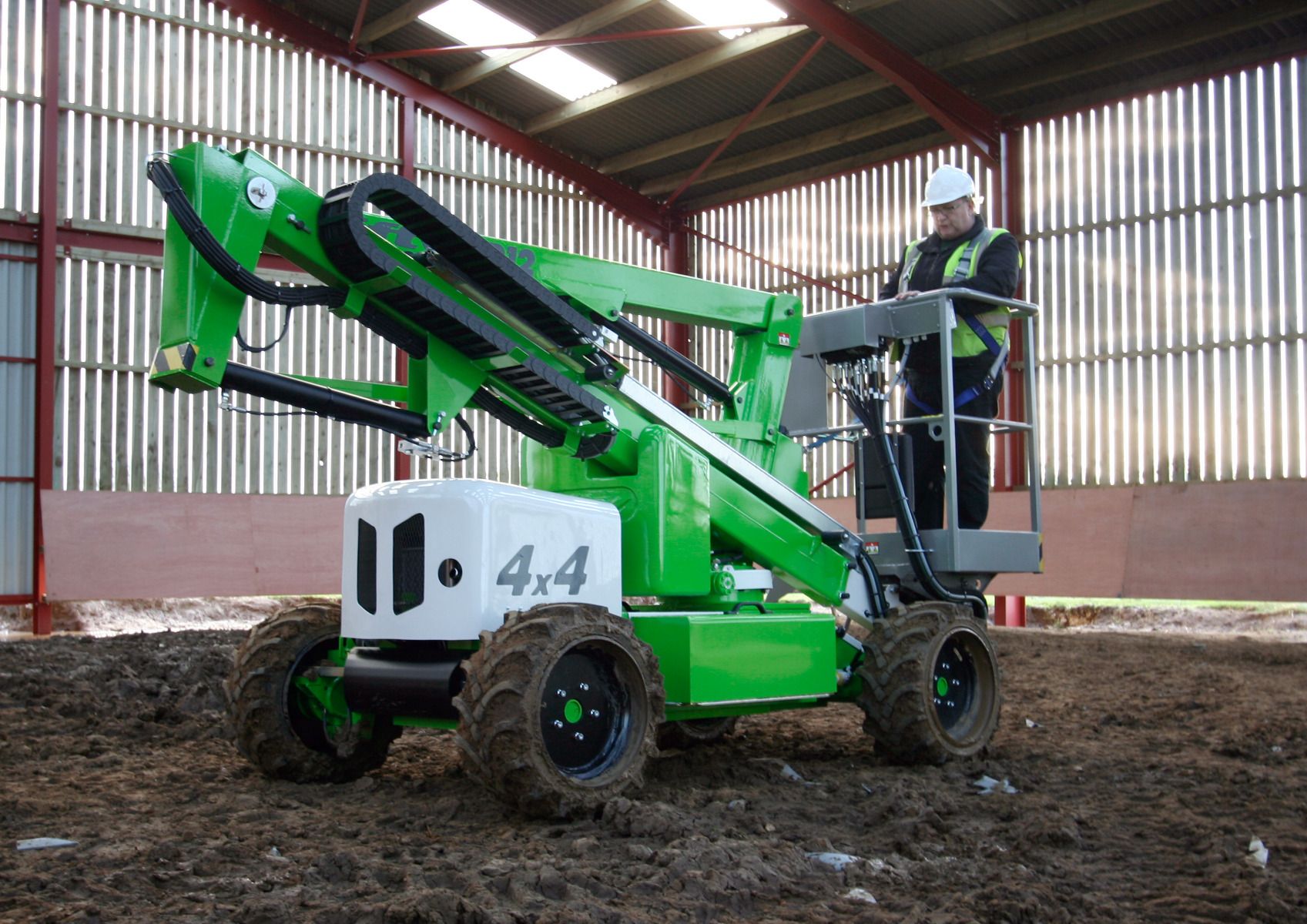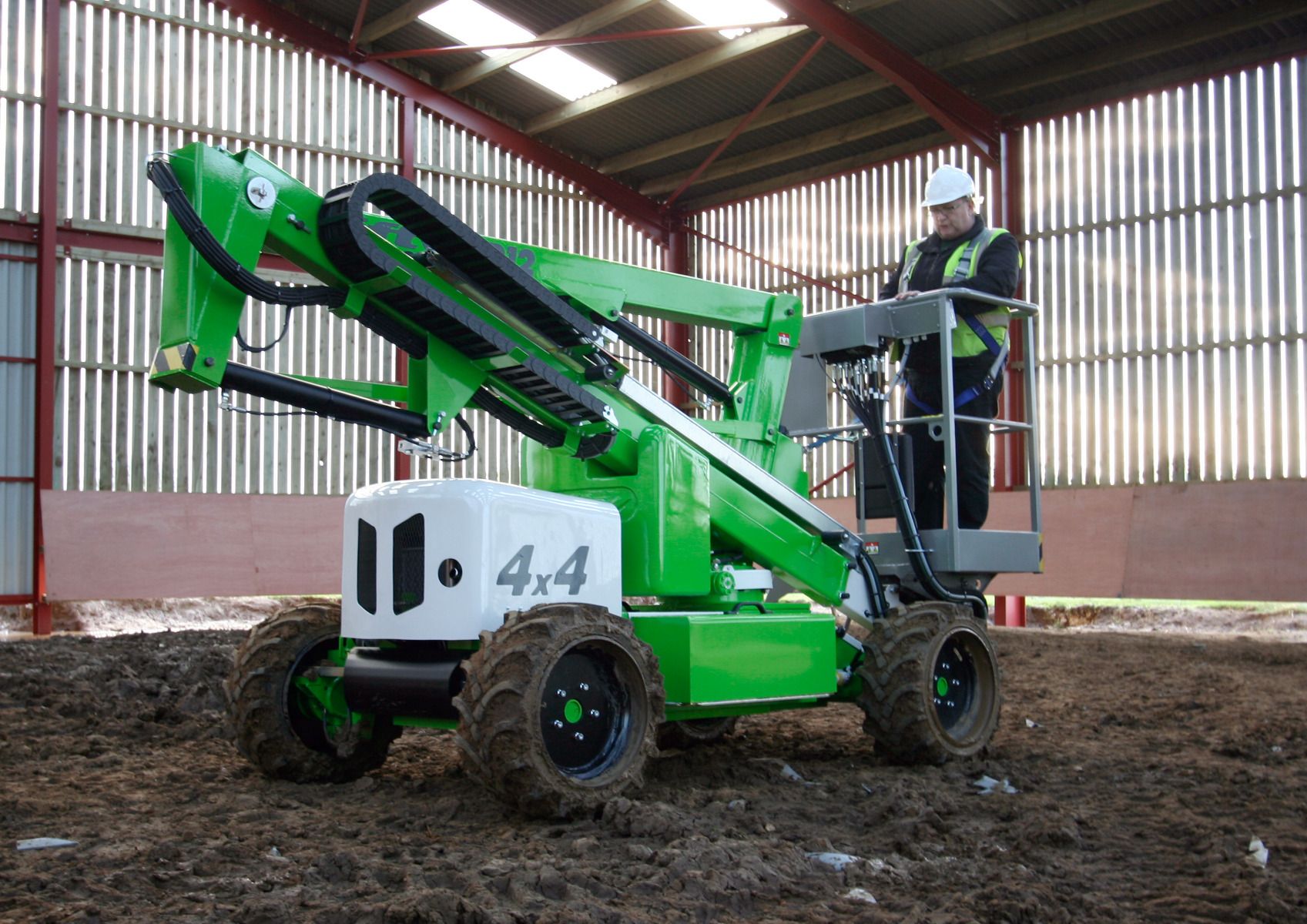 Tree surgeon Adam Roberts has created a new income stream by investing in a Niftylift Height Rider 12 boom lift supplied by Access Platform Sales.
The Grantham-based arborist uses the hybrid all-terrain articulating access platform, with a maximum working height of 12.2m and outreach of 6.1m, to work on trees mainly located across farmland.
When he does not need the British-made boom lift he hires it out to local businesses, including roofers, electricians, buildings and building maintenance specialists.
Excellent platform
Adam Robert, owner of AJ Roberts Tree and Garden, said: "The Height Rider 12 is an excellent platform, it works like a dream and has been 100% reliable. For some tree projects it's essential.
"I bought it with a view to also making it available for hire to other companies in and around Grantham and it's worked out very well. It's always in demand and provides me with good hire rates."
He was also impressed with Access Platform Sale's (APS) service and the quality of the APS Approved Used machine supplied.
"Linda Betts, who worked with me on sourcing the right platform, could not have been more helpful, and the boom lift itself was in perfect condition," he said. "It was second hand, but looked like it had just rolled off the production line. It looked too good to use."
Income generation
Linda Betts said: "It's great that Adam is so happy with his boom lift and the service we provided. Niftylift HR platforms are very popular and highly capable machines. They're also very robust.
"This means there are always hire opportunities for owners like Adam who may not need to use their platforms constantly. This not only offsets the cost of purchase, it's a clear income generating opportunity."
For Adam Roberts' tree work, the Nifty HR12 comes into its own when operated across farmland, especially for working on trees located close to power lines or overhead telephone cables.
He explained: "Where a utility line may be routed through or near tree branches, it's best to work from a platform so you have a higher level of control. This ensures you remain safe and there's no risk of utility cables being damaged.
"The Nifty HR12 is a real go-anywhere platform. Its' got great ground clearance so it rides perfectly across uneven terrain and its 4 by 4 drive and steering means there's no chance of it getting bogged down."
Constant recharge
As a fully hybrid platform, the Nifty HR12 can be operated on diesel-only power, electric battery power or in bi-energy mode. While operating in diesel mode, the platform is also constantly recharging the batteries.
As a bi-energy boom lift, the Nifty HR12 can be used both indoors and outdoors and it is fitted with Niftylift's award-winning SiOPS anti-crush safety system, providing the operator with additional protection.
As an authorised distributor, APS can provide a full range of Niftylift boom lifts, including trailer mounted boom lifts, self-propelled boom lifts, self-drive boom lifts, and tracked boom lifts.
Approved Used platforms
APS always has a wide range of Approved Used platforms in stock, with a choice of different brands. They can be with supplied gold, silver or bronze refurbishment standards, depending on client needs.
All platforms are prepared to high safety standards before being supplied.
APS provides a range of flexible finance options, backed by excellent after-sales support packages. They include provision of a mobile engineers service for servicing and repairs as well as testing and thorough examination under LOLER and PUWER regulations.
Find out more about buying new or Approved Used Niftylift platforms from APS. Call: 01480 891251.