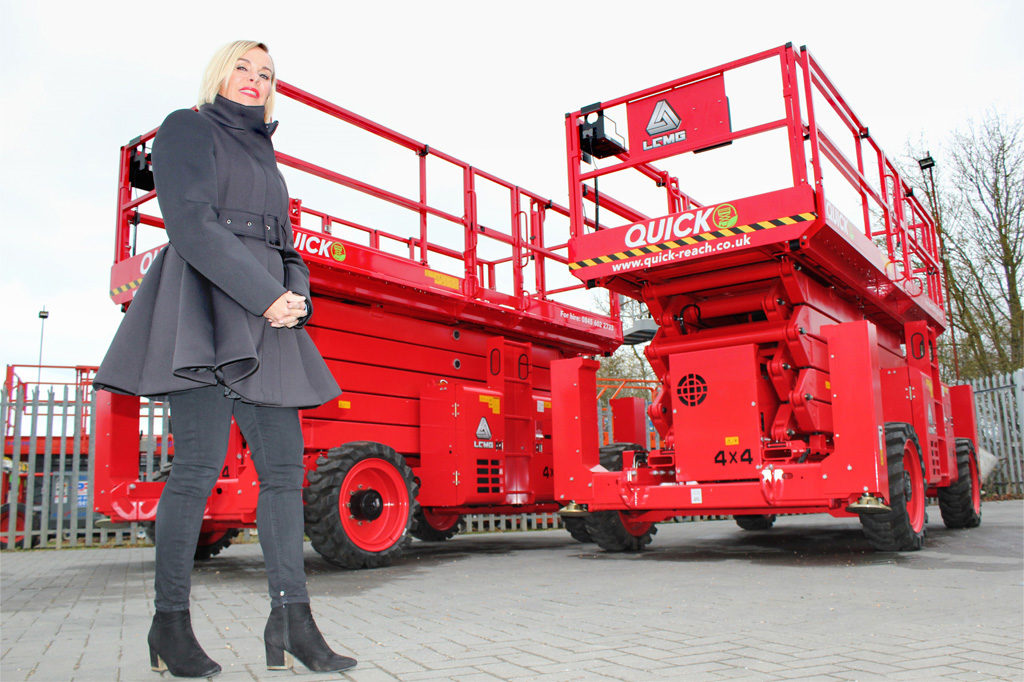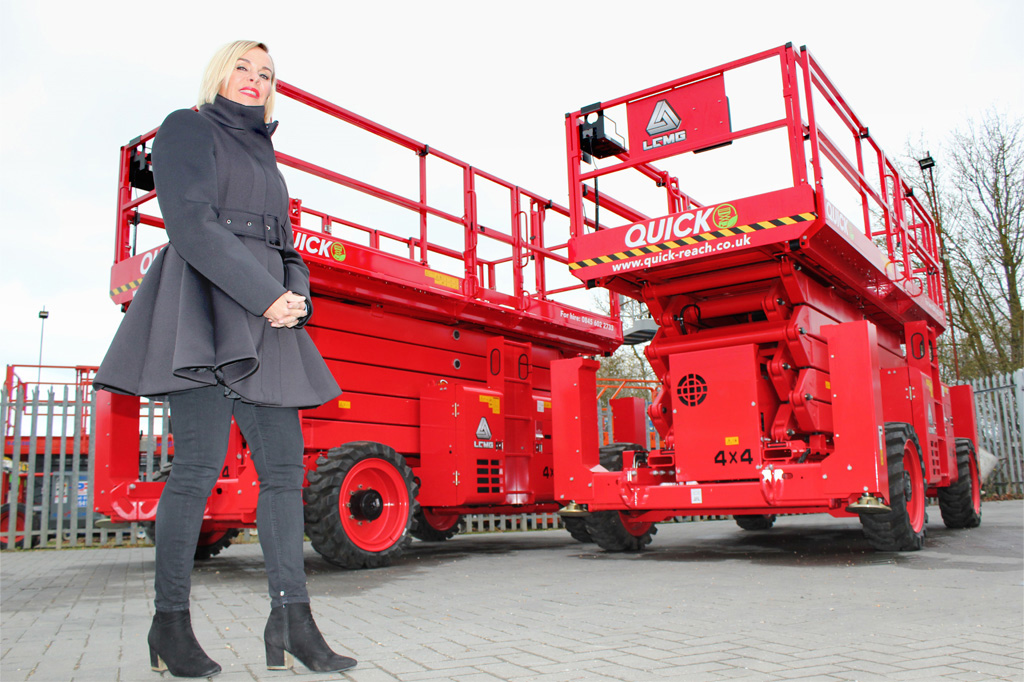 Powered access rental specialist Quick Reach is buying large LGMG scissor lifts from Access Platform Sales after being impressed by their design advantages.
Quick Reach is taking LGMG SR1623D scissor lifts which have a maximum working height of 18 metres, exceptional rough terrain capability and proven reliability.
The fast-expanding company is one of the first rental companies to purchase LGMG platforms from Access Platform Sales, which has been appointed as the LGMG distributer in the UK.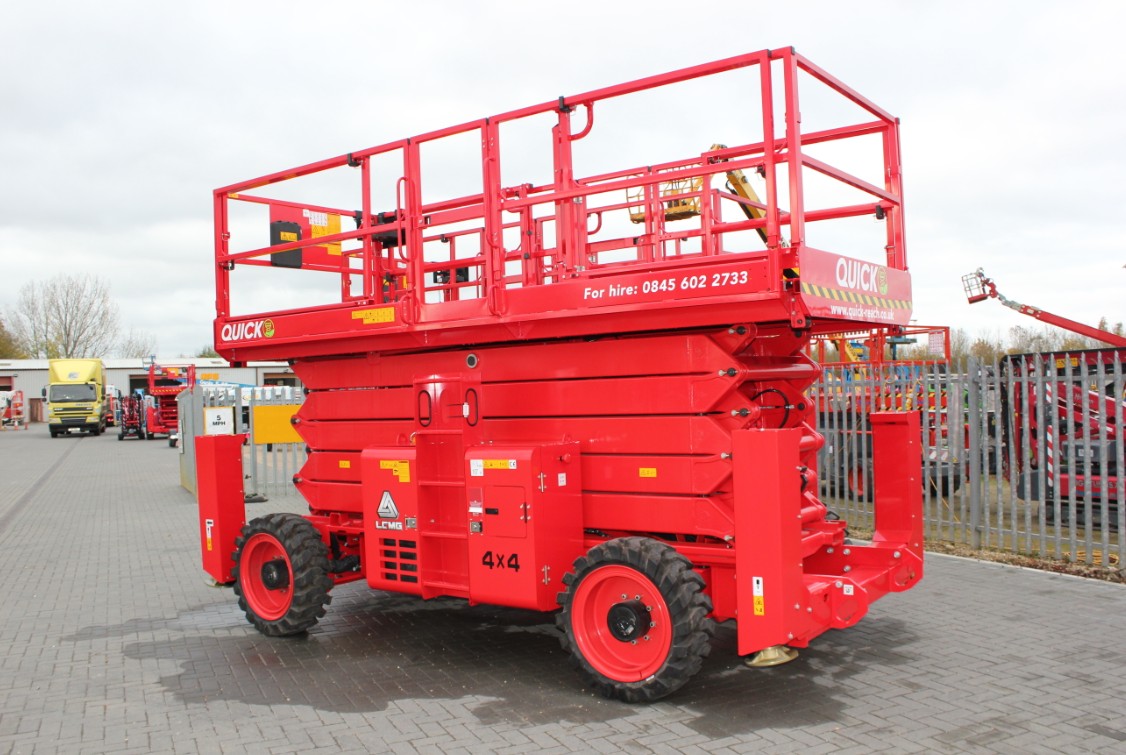 "Fantastic" aftersales service
Quick Reach Engineering Director Jim Dorricott said: "Our business development plans are based on making the right capital investment decisions so our customers get machines that deliver the most value.
"This first batch of LGMG machines reflects that approach. On top of APS's fantastic aftersales support, LGMG scissor lifts have design and performance features that impress us and will impress our customers.
"Operating controls are easy to use and standardised across the range, which will make it easier for customers to use the machines and easier for us to maintain them.
"Improved tyre design reduces risk of damage and improves traction and the recessing of control boxes inside the wheel line protects them from damage, helping us to maintain the quality of the machine."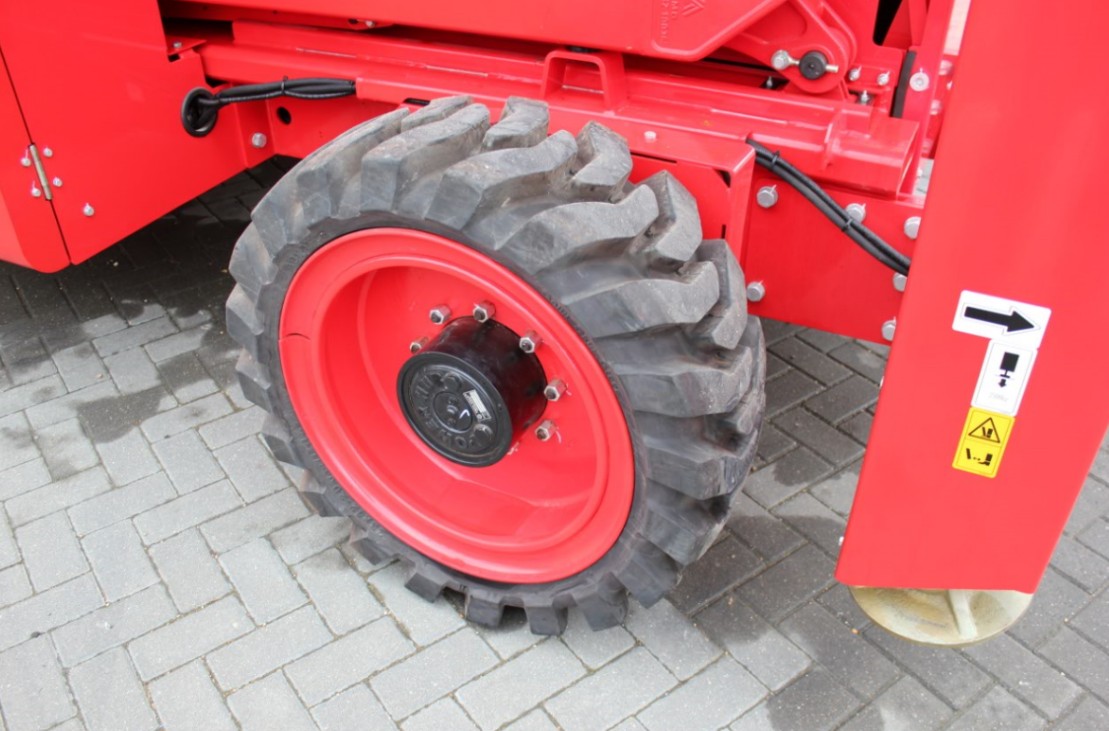 Rapid order fulfilment
The ability of APS to fulfil orders quickly at competitive prices were also factors in the investment decision, said Jim Dorricott. Quick Reach has selected machines with onboard generators to provide 110v power on the platform.
Quick Reach has its HQ depot in Eccles, Greater Manchester, and depots serving London and the South East, the West Midlands, Yorkshire and Scotland. It is a leading supplier of electric and eco-friendly access platforms.
APS Major Accounts Manager Linda Betts, pictured above, said: "We're delighted Quick Reach has selected LGMG scissor lifts and is working with APS. The platforms are designed 100% with rental companies in mind.
"We can also supply LGMG electric scissor lifts and both diesel and electric boom lifts, delivering the advantages of problem-solving cutting-edge design, standardised high-quality controls and competitive pricing across all machines."
The LGMG SR1623D scissor lift is powered by a Deutz 4 cylinder diesel engine. It has a dual extension platform (maximum length: 6.58m) with a maximum capacity of 680kg, and 230kg on the extension deck.
All machines have 110v power capability as standard, so a generator can be fitted before delivery or easily retrofitted once in service. The scissor lift also has 4-wheel drive with oscillating axles and one touch auto-levelling outriggers.