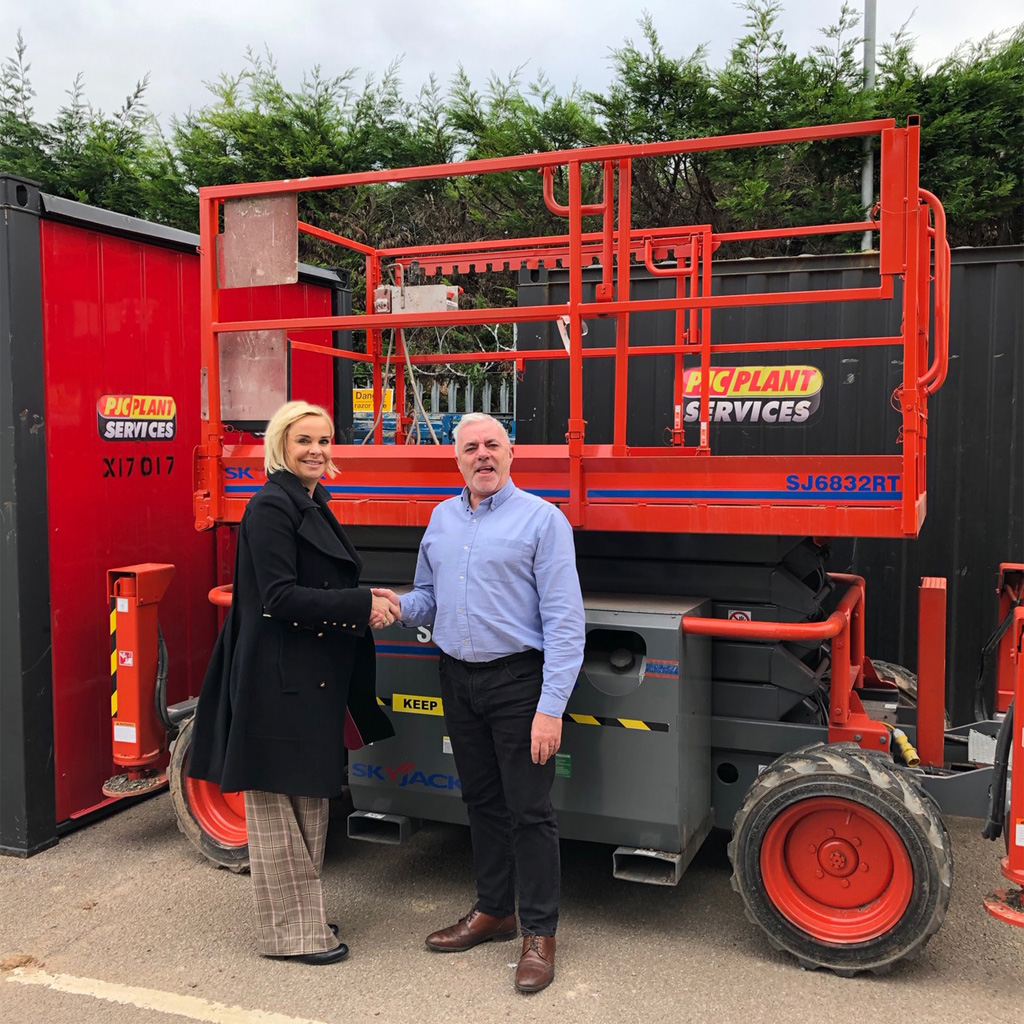 Plant service specialist PJC has bought two approved used Skyjack scissor lifts from Access Platform Sales – and says quality and value were key considerations in the decision.
The Skyjack 6832 RT scissor lifts were ideal for PJC's construction and building maintenance customers and have been out on hire ever since they have been delivered, says its Sales Director, Simon Phillips.
"APS did a great refurbishment job on the platforms," he added. "They looked excellent and were in perfect working order.
"They're very good value and earn the same hire rates as new scissor lifts. As a plant hire business that doesn't focus exclusively on powered access, they're a sensible option for us."
PJC operates a hire fleet of 25 access platforms, both scissor lifts and boom lifts. It also provides a wide range of plant and building materials, including excavators, dumpers, hand tools, PPE and workwear.
Both Skyjack 6832 RT scissor lifts were prepared to APS's Approved Used quality level, which sets the gold standard for used access platforms in the UK.
APS Major Accounts Manager Linda Betts said: "These are the first platforms we've supplied to PJC and we're delighted that Simon and his customers are so pleased with them.
"It's worth considering investing in quality used mobile elevating working platforms (MEWPs) as part of a wider buying strategy. With our expertise and understanding of the market, we can support customers in sourcing precisely the right platforms."
The Skyjack 6832 RT is a popular all-terrain scissor lift, often seen on construction sites across the UK. It gives working heights up to 11.75m and has a large platform with a capacity of 318kg.
APS Used Equipment Manager Richard Tindale said: "Trust is very important when purchasing a used access platform. Buyers want to know that the machine will be reliable and do what's promised.
"They want seller promises to be kept. That's why the reputation of our Approved Used platforms is so strong, and why we do everything we can to maintain it."
All APS Approved Used access platforms are meticulously prepared for sale. They are stripped down to the frame. Engines, motors and battery systems are fully serviced.
All parts that are broken or will need replacing within six months under manufacturers' maintenance schedules are replaced straight away. The platform is also repainted.
APS Approved Used platforms are sold with a six-month onsite warranty, which means an APS engineer will attend the machine at the buyer's depot or worksite if warranty-backed repairs are needed.