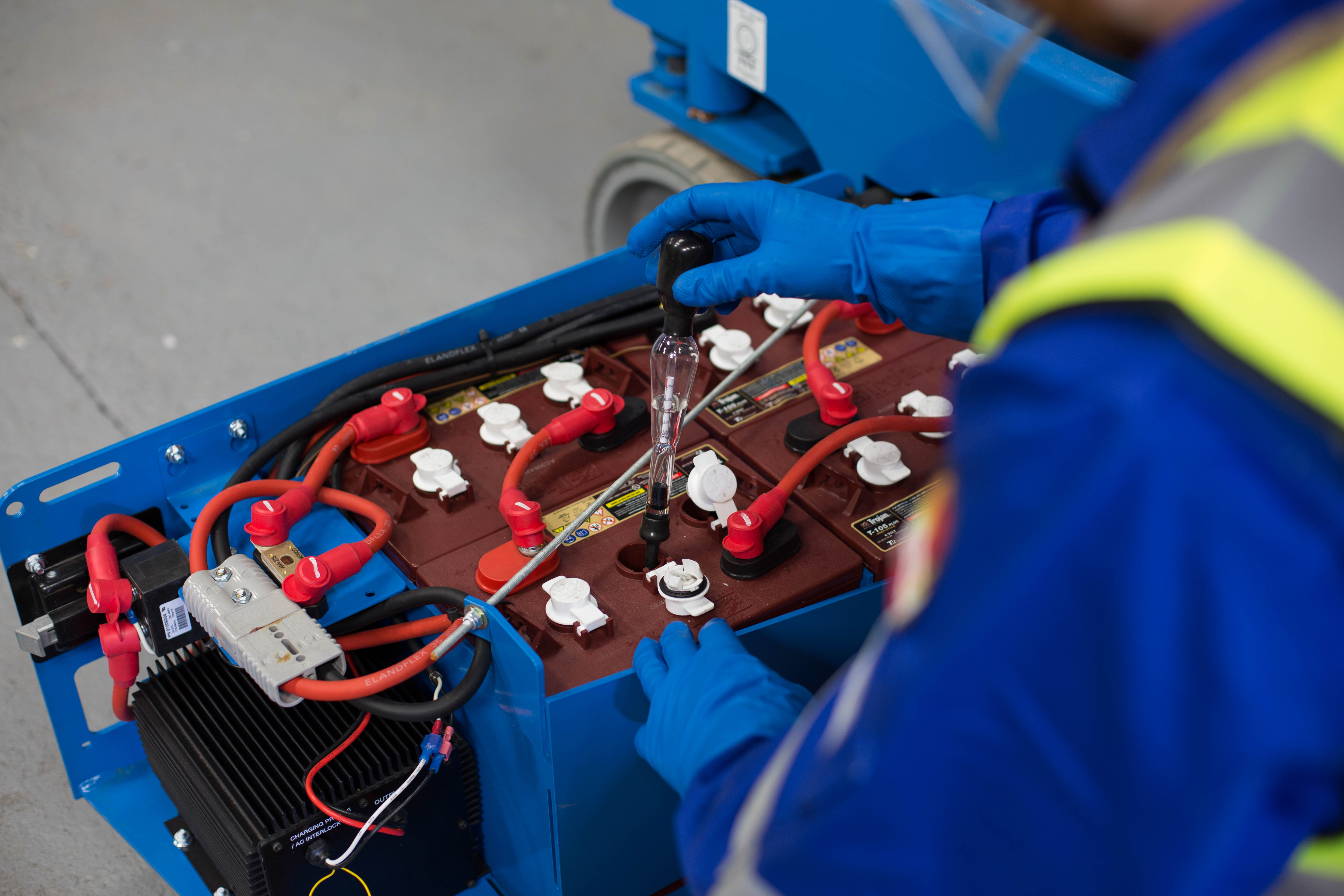 Maintaining your Batteries
Many powered access platforms are either battery powered or bi-energy hybrids. Charging, watering and cleaning are fundamental to the life span of your batteries. By following a correct preventative maintenance programme, you can ensure your batteries stand the test of time, and more importantly, keep your access platforms reliable.
Here are some top tips from our team:
1. Water – check the water levels in the cells every month and fill the batteries to the correct level. To obtain good battery life and minimise any corrosion, your batteries need to be filled with distilled water. It should be added before charging if the levels appear below the required amount.
2. Clean – wash the batteries with clean, lukewarm water clean the batteries, paying particular attention to the terminals and electrical leads. If corrosion is evident, scrub with a bristle or wire brush to clean.
3. Charge – recharge all batteries after use. Before charging the batteries, inspect all terminals for frayed, loose or damaged connectors, and ensure the terminals are clean and free from corrosion. Batteries will rapidly self-discharge without frequent charging, so the best practice for minimal usage is to recharge at planned regular intervals.

Contact us to find out how our preventative maintenance programmes can help you save money and minimise down time.