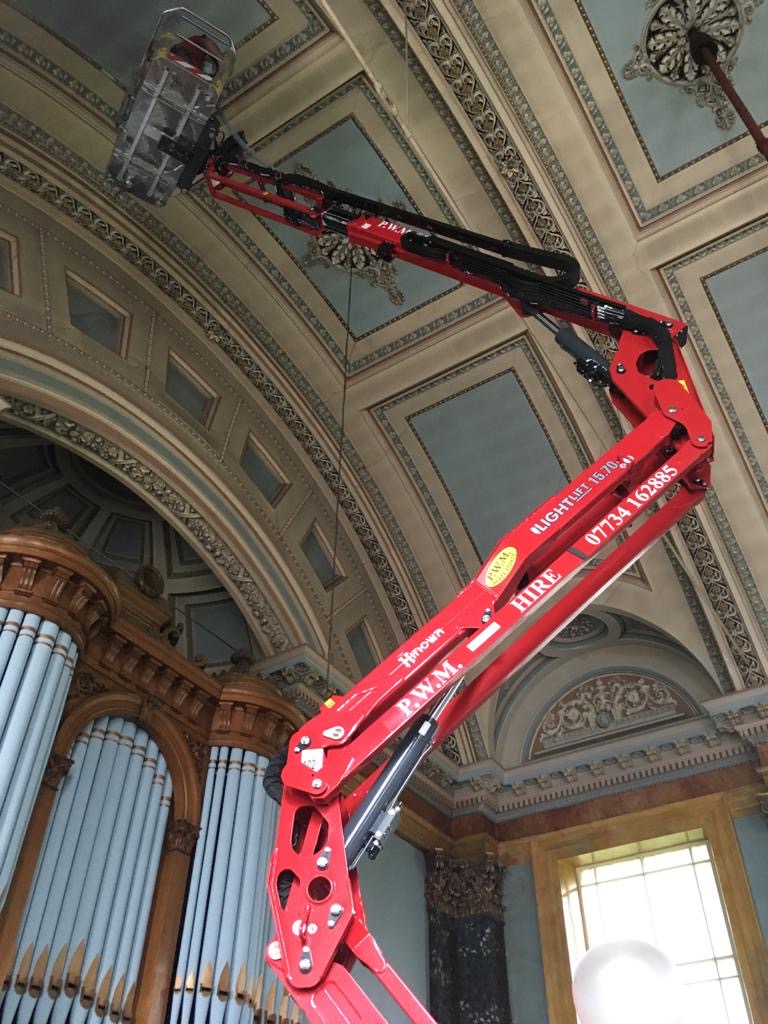 Saving a client a five figure sum to change a lightbulb is all in a day's work for PWM Platforms thanks to its fleet of Hinowa tracked spider boom lifts.
A property owner had been facing a bill of £13,000 to install scaffolding to change the bulb that had been designed to last for many years but failed unexpectedly.
Instead, they consulted Paul Middlemiss, owner of PWM Platforms, who supplied a Hinowa Lightlift 15.70 Performance IIIS spider platform to support the maintenance project.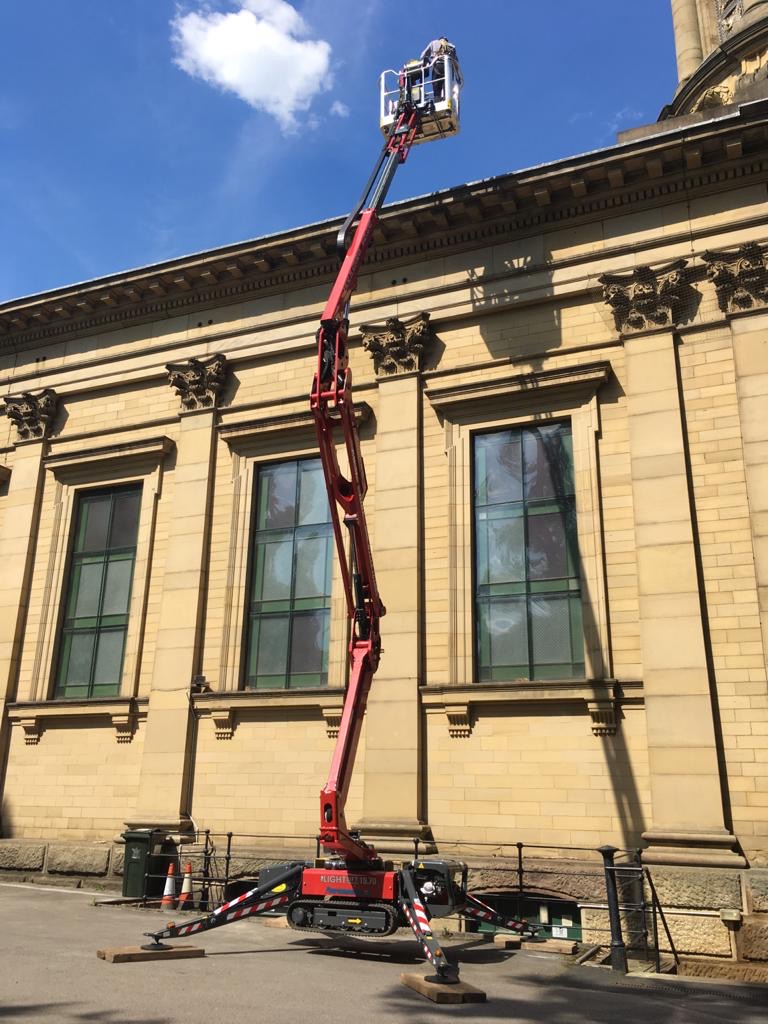 Unique capabilities
He said: "The main challenge was that the spider platform had to be tracked down a set of stairs one floor, then boom up fifteen metres in an atrium to reach the lights in the ceiling.
"To do this, we manufactured a bespoke ramp that would protect the stairs which were also quite steep. Once we were in place, changing the lightbulb was the easy bit."
The unique capability of spider lifts to operate in these environments is the reason why PWM Platforms has just taken delivery of two new Hinowa spider platforms, a Lightlift 20.10 and a Lightlift 15.70.
The specialist access hire company operates a fleet of Hinowa spider boom lifts, supplied by Access Platform Sales (APS), the authorised distributor for Hinowa in the UK and Ireland.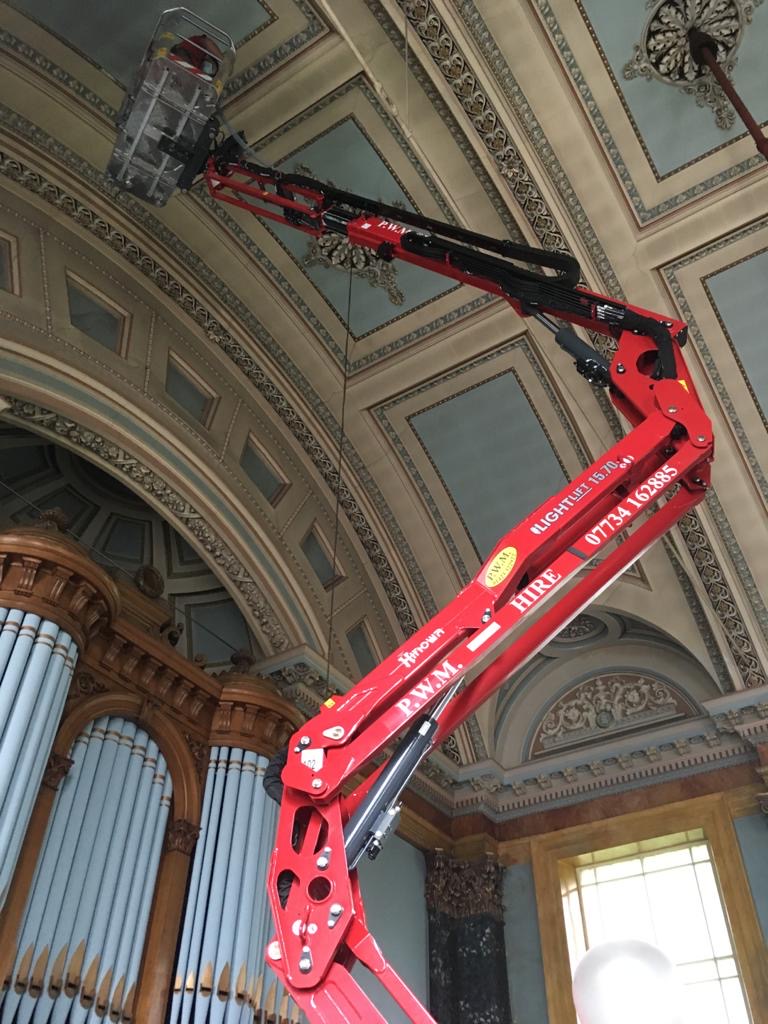 Precise controls
"The Hinowa booms have a good combination of capability, reliability and portability which works well for our business demands," said Paul Middlemiss.
The hire company supplies spider platforms for forestry work and tree management, flue and chimney installation, painting, steel erection, and facilities maintenance.
Key attributes include a smooth and precise operating system shared across Hinowa's Performance range on all sizes of machine. This allows PWM's operator clients to work safely from any platform without additional training.
PWM Platforms has been using Hinowa spider platforms since 2007 and has seen continuous improvements that have added to the MEWPs' capabilities.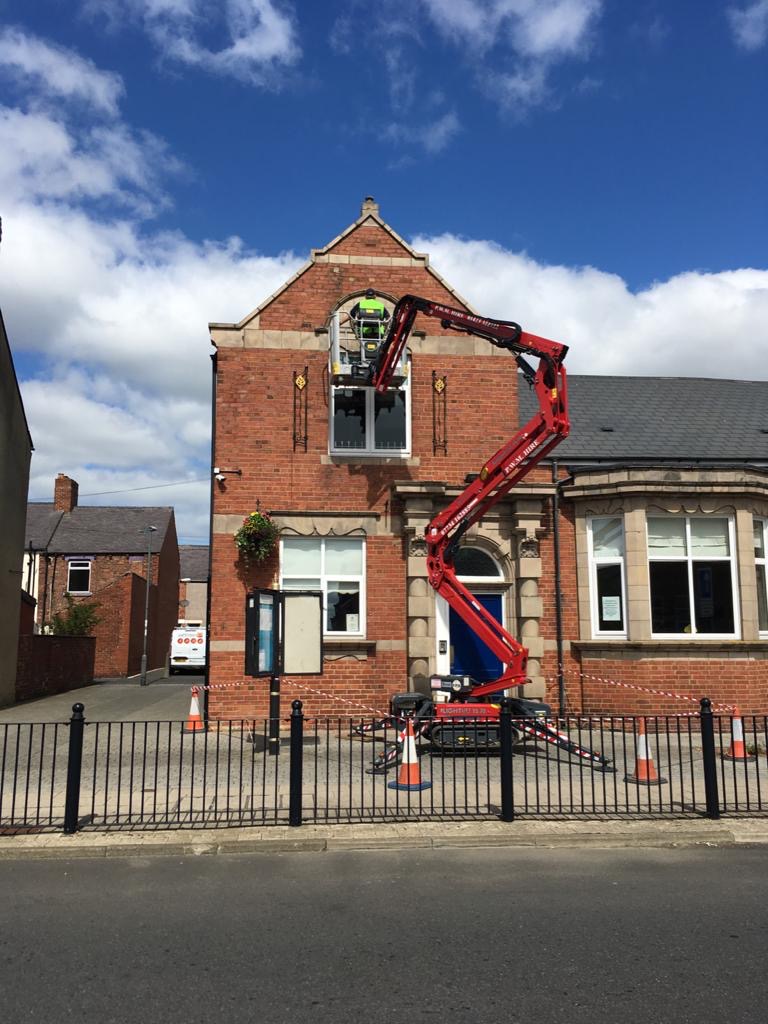 After-sales service
It has also valued APS's service. "We do most of our own maintenance and the platforms are very reliable, but when we need APS's help they're always there," said Paul Middlemiss.
The Hinowa LL 15.70 provides a maximum working height of 15.4m and an outreach of 6.6m. The spider platform also has an impressive unrestricted basket capacity of 230kg, another attribute shared across the Performance range.
The Hinowa LL 20.10 has a maximum working height of 20.15m and an outreach of 9.7m. Just 790mm wide and under 2m tall when stowed for tracking, it can be moved through a single doorway, or along a churchyard path.
It is also the largest spider lift that can be towed on a lightweight trailer behind a van or pick-up truck, which is very useful where site access is difficult.
The other spider lifts PWM Platforms operates are Hinowa LL 17.75s, which have a maximum safe working height of 17.06m and maximum outreach of 7.5m.