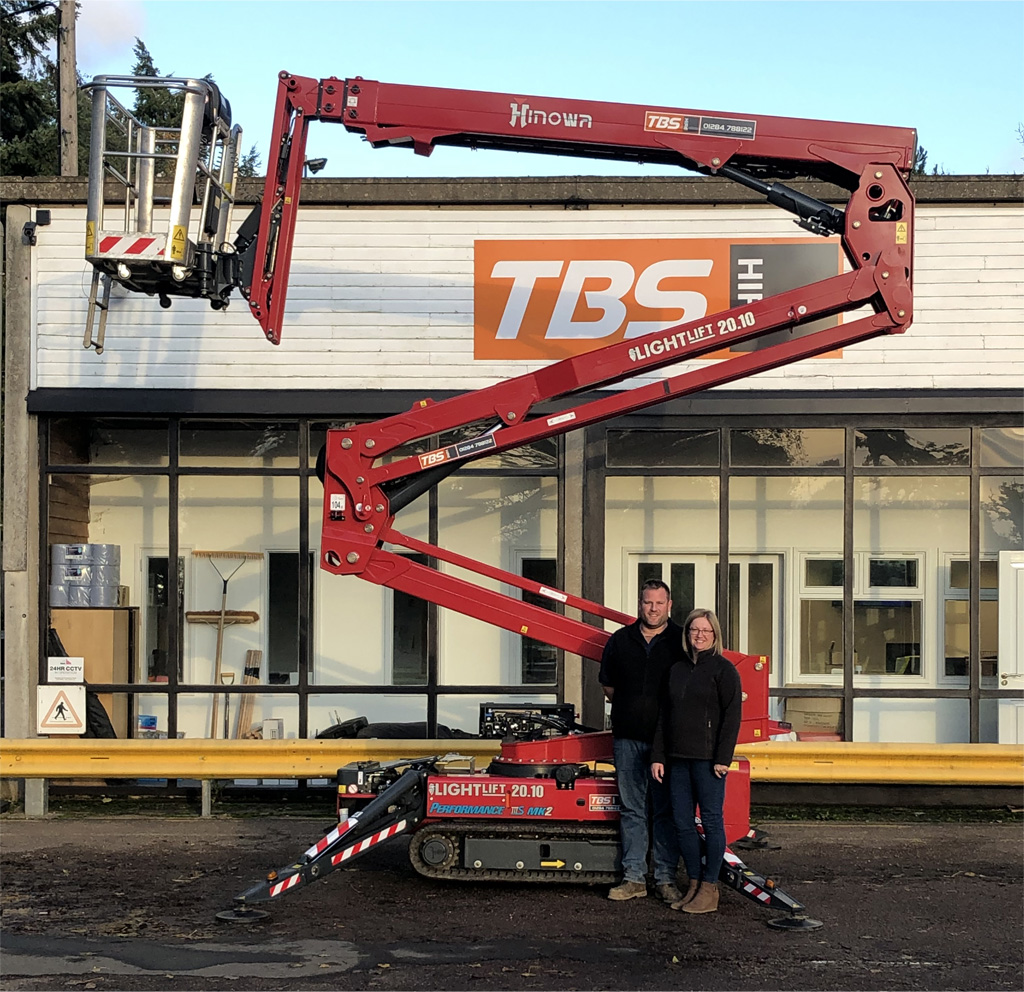 A plant and tool hire specialist has bought two Hinowa Lightlift 20.10 Mk 2 Performance IIIS spider platforms from Access Platform Sales, saying it is confident the investment will pay dividends.
TBS Hire now has three Hinowa tracked spider platforms, having purchased a Lightlift 17.75 in 2017, and has based its investment decisions firmly on meeting customer demand.
Luke Driver, General Manager of TSB Hire, based near Bury St Edmunds, Suffolk, said: "Our customers are very impressed with Hinowa spider lifts and, as we expand, we need to keep up with demand.
"Hinowa platforms sell themselves. They give our customers impressive versatility and reach, and customers are coming to us because they know we have them.
"On top of that, Access Platform Sales' technical team does a very good job of supporting us as a hirer. They give us confidence in Hinowa as a product, and in our ability to look after our customers well."
The Lightlift 20.10 provides a maximum working height of 20.5m, outreach of 9.7m, and an unrestricted basket capacity of 230kg. They are figures that impress TBS customers which include arborists, facilities maintenance companies and construction contractors.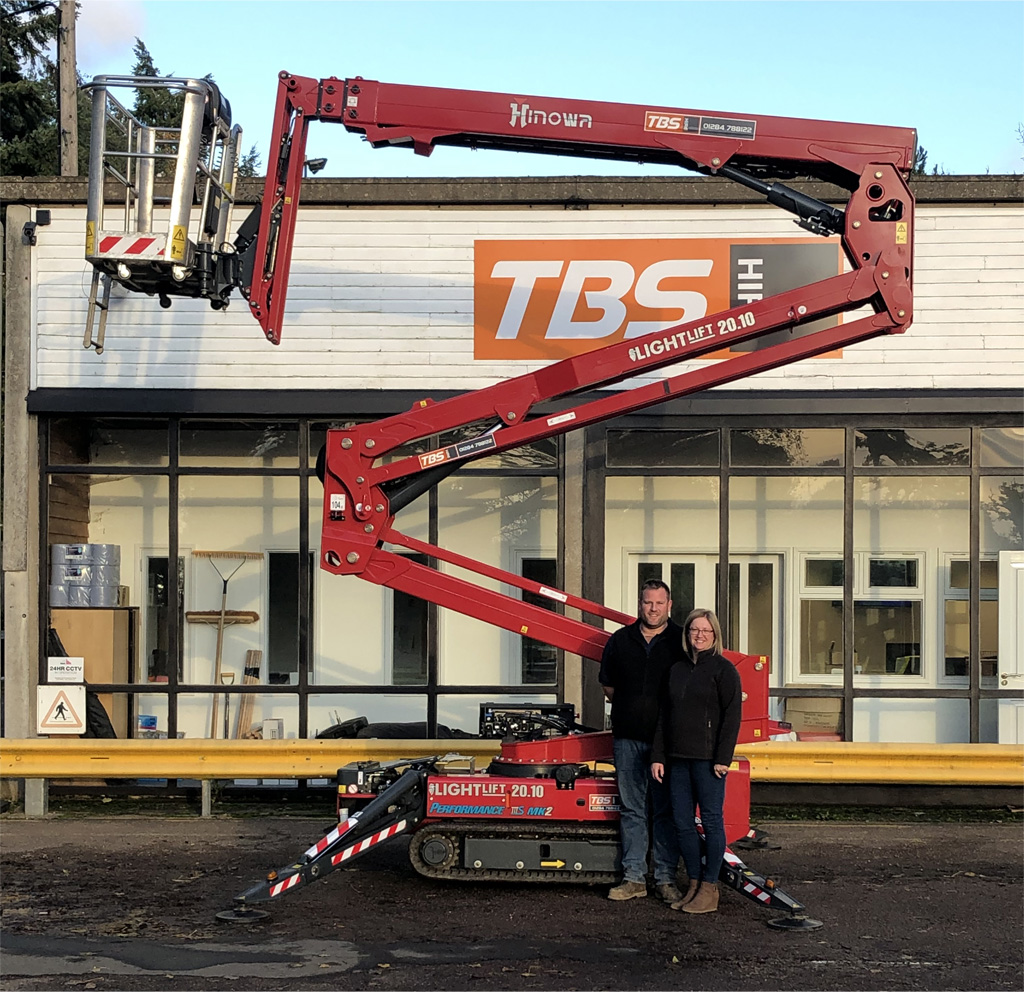 Pictured are Trevor and Emma Jackson, co-owners and directors of TBS Hire, with their latest Hinowa Lightlift 20.10 Performance IIIS spider platform
Access Platform Sales (APS) is the exclusive distributor for all Hinowa products in the UK. Its Major Accounts Manager, Linda Betts, said she was delighted TBS was benefiting from the 360-degree service APS always seeks to provide.
"We take our partnership approach with all our access rental customers very seriously. We want them to get as much value as possible out of their investment," she added.
"We're always ready to advise them and their customers about how to make best use of the awesome capabilities of Hinowa platforms, in general terms and for specific challenging projects."
TBS Hire is ambitious and expanding. It has increased the size of its access hire fleet by a third since 2017.
It aims to invest in platforms that deliver the best return on investment with capabilities that generate customer loyalty. Hinowa spider lifts hit that sweet spot perfectly, said Luke Driver.
He added: "Our customers love to use them because they are so easy, smooth and safe to operate. Because the Lightlift 17.75 and 20.10s share the same controls, customers can easily switch between the two platforms."
The Lightlift 2010 is the largest spider lift that can be transported using Hinowa's lightweight skeletal trailer.
That means TBS Hire's customers can collect and tow the platform themselves, saving delivery costs. It also supports the platform's industry-leading ability to operate in confined spaces.
With tracks set at their narrowest, and the quick-release basket removed, the Hinowa Lightlift 20.10 is just 795mm wide, so can be tracked through a single door or a garden gate.
Its Auto2Speed tracking system gives excellent travel speed. Outriggers can be deployed, and the platform levelled at a touch of a button. These are just two of the features that contribute to excellent productivity.
The Hinowa Lightlift 20.10 can be supplied with a low-emission diesel or petrol engine or as an all-electric platform powered by lithium-ion batteries.