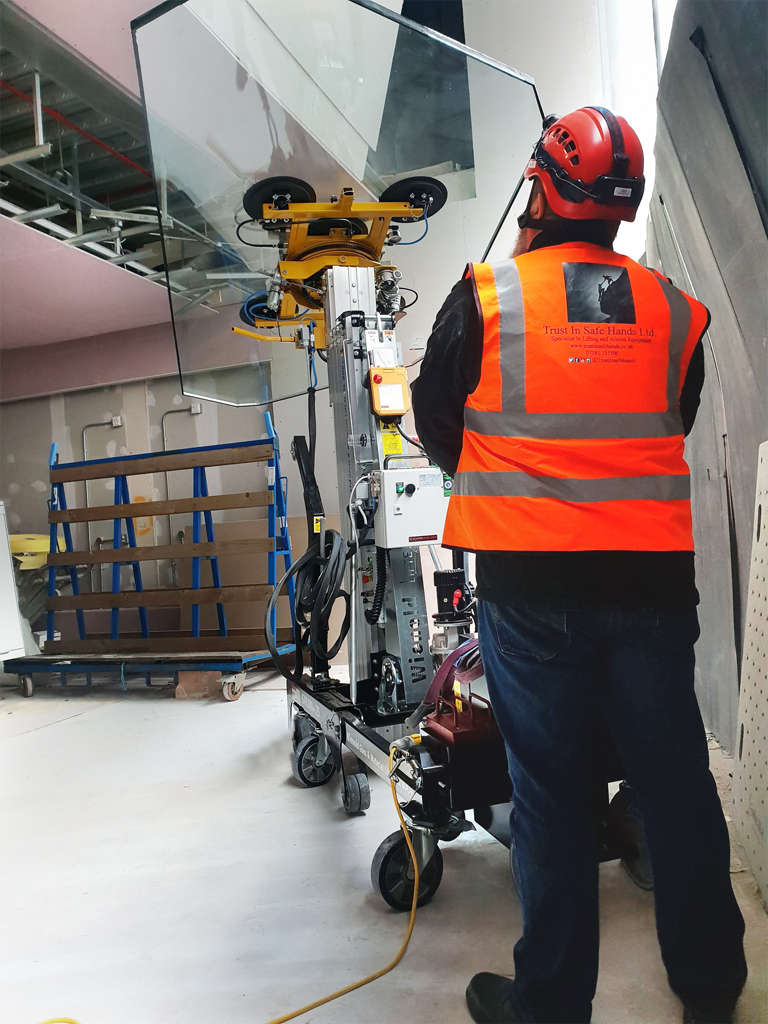 A combination of unrivalled versatility and industry-leading load capacity is driving growing demand for the Wienold GML800+ counterbalance floor crane.
The floor crane is easy to use and can be supplied in a wide range of configurations to meet specific customer requirements, making it popular with hire companies and end-user customers alike.
Access Platform Sales is the UK and Ireland authorised distributor for Wienold Lifting products. The GML800+ counterbalance floor crane is the most popular machine in the German company's portfolio.
The GML800+ is a push-around material lift that can be supplied with three main lifting power sources. The two most popular formats are a reduction gearbox or AC mains. The GML800+ can also be supplied in a bi-energy version with DC batteries and AC mains.
APS can also supply five different models with these power options. They range from the GML800+ 10 which can lift 900kg up to a height of 3.30m to the GML800+ 30 which can lift 500kg up to 9.10m.
A particularly popular version of the counterbalance floor crane is the GML800+ 25, which can lift 800kg up to a maximum height of 7.50m. Hire companies are reporting extremely positive feedback.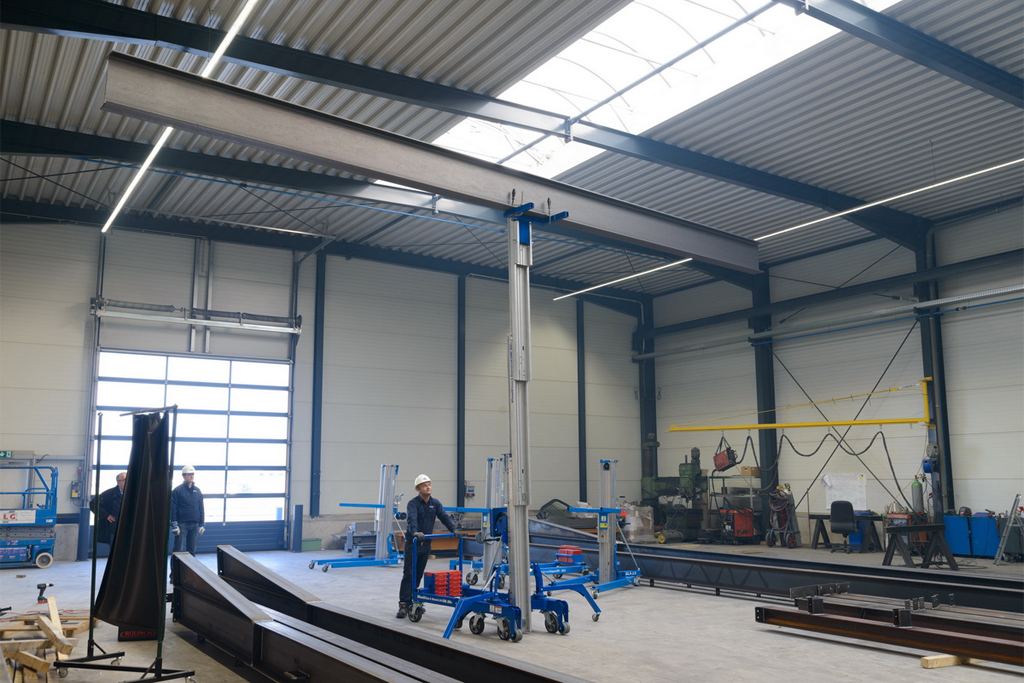 Nick Rush, Southern Regional Lifting Manager at Speedy, says: "Our customers like the versatility and load capacity of the Wienold GML800+. Its lifting height is also very good.
"There's nothing comparable on the market. We supply them with a jib or forks and our customers uses for lifting steel and lintels, glass installation and lowering materials down shafts."
Bob Buss, owner of glass lifting hire specialist Trust in Safe Hands, says: "The GML800+ has very good all-round performance. It's easy to use and has great capacity. It's ideal for glass installation because it can be positioned right up against the aperture."
Wienold continues to develop the GML format, based on customer demand. The most recent version is the GML-Compact. At 1530mm long, it is 410mm shorter than the standard GML800+, for lifting in particularly confined spaces.
Yet it can still lift 600kg or 800kg, depending on counterweight configuration, to 6.95m. Power is delivered through a reduction gearbox for easy lifting.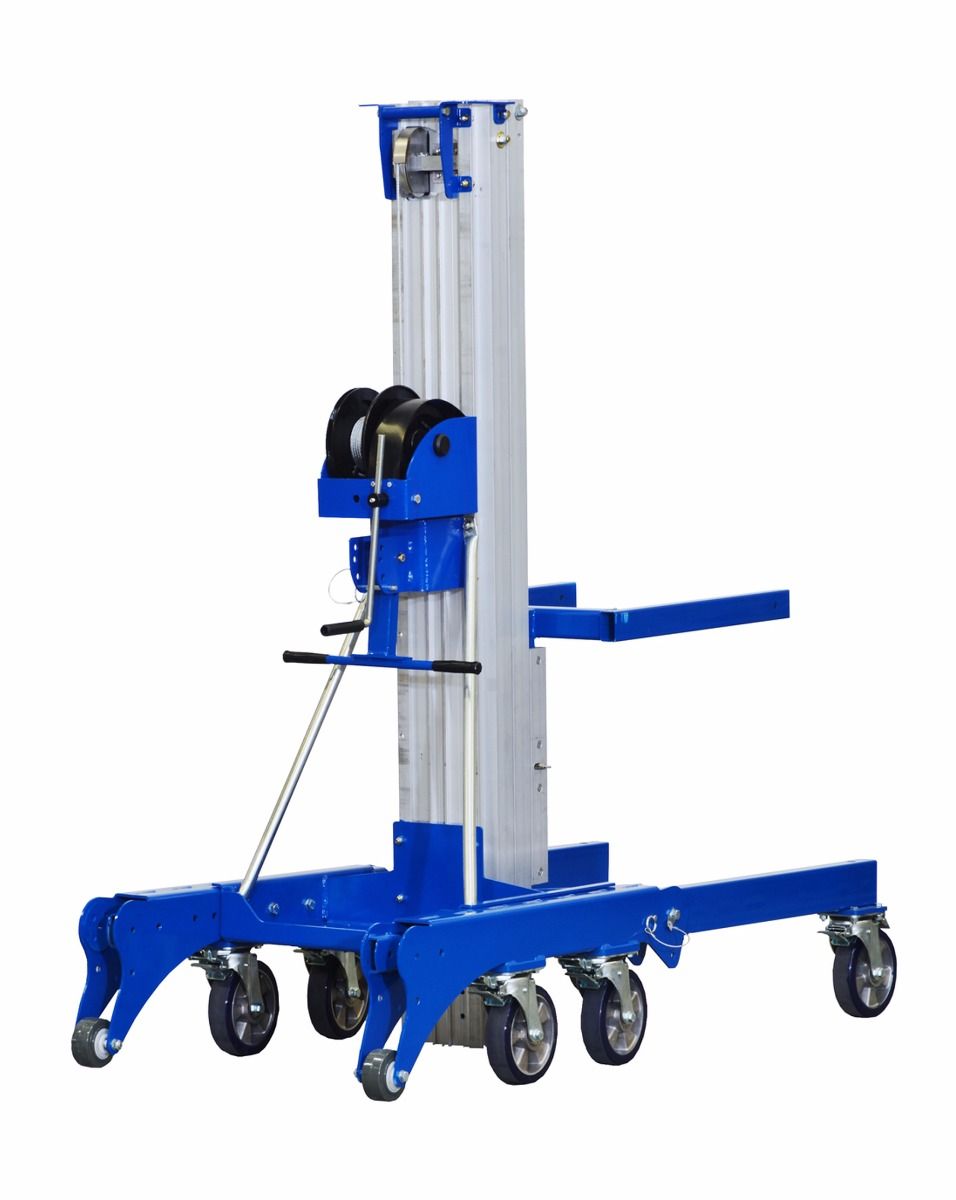 APS Regional Sales Director Lee Louder says: "Wienold has done a brilliant job of looking at the other push-around counterbalance floor cranes on the market and coming up with a design that beats them all.
"The GML800+ can be used with a wide range of lifting accessories, including lifting forks, a lifting jib, winches, glass vacuum lifters and a bespoke glazing manipulator.
"It is becoming the counterbalance floor crane of choice for many companies in the steel erection and glass installation industries because of its rugged design and ease of use. There is just very little that can go wrong with it."