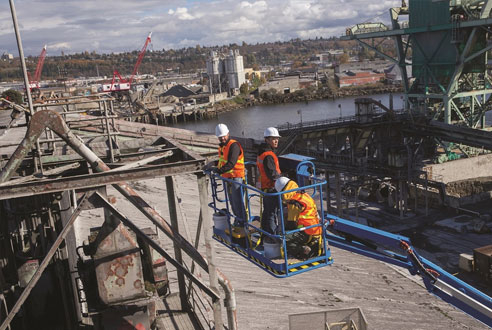 Genie further expands its superb range of Xtra Capacity™ (XC) boom lifts, with the introduction of the new telescopic S-80 XC and S-85 XC machines.
Both booms can be found on the Genie stand (stand 350/450) at the APEX 2017 trade show in the Amsterdam RAI Convention Centre, which runs until 4th May. Designed for heavier lifting tasks in construction and industrial applications, they provide 454kg (1,000lbs) of safe working load.
The Genie XC models include new features to help increase productivity and efficiency, such as automatic envelope control. They are equipped with a load sense cell that continuously checks the weight in the platform and automatically limits the operating envelope to match the platform load.
The redesigned boom structure enables increased performance, range of motion and envelope control, as well as a robust jib capable of handling the extra safe working load. Additionally, the new Genie S-80 XC and S-85 XC telescopic booms feature the leading edge CAN-based ALC600 control system, replacing the earlier ALC500. Both technicians and operators will find the new ALC600 much simpler and more straightforward to use, with significant improvement in terms of diagnostics and troubleshooting capabilities. Furthermore, settings and parameters can now be modified directly on the machine without the need for any additional tools.
Genie has also further enhanced connectivity by improving the customer telematics system. New features include a clear gauge display, new full error code readouts with text, as well as a service mode providing clear menus for settings and parameters. For added flexibility, with the new ALC600, software updates can now be performed directly from the control panel without the need for a laptop computer via USB. Technicians also benefit from password-protected fault logs that display the last 100 faults for both the engine and the machine.
The Genie S-80 XC model provides 26.38m (86ft) of working height with 20.83m (68ft) of outreach. Making its European debut at APEX 2017, the Genie S-85 XC has a 27.9m (91ft) working height with maximum outreach of 22.71m (74ft 6in). Both units are equipped with a 74-hp (55 kW) Tier 4F/Stage IIIB diesel engine. The XC design on these boom lifts also includes a 1.83m (6ft) or 2.44m (8ft) tri-entry platform with side-swing gate to make it easy to get people, tools and materials in and out of the basket.
Availability for these new Genie S-80 and S-85 boom models is planned globally end of Q1 2018 depending on countries. Contact us for further information on the growing Genie telescopic XC range and Genie articulating Z-45 XC booms lifts.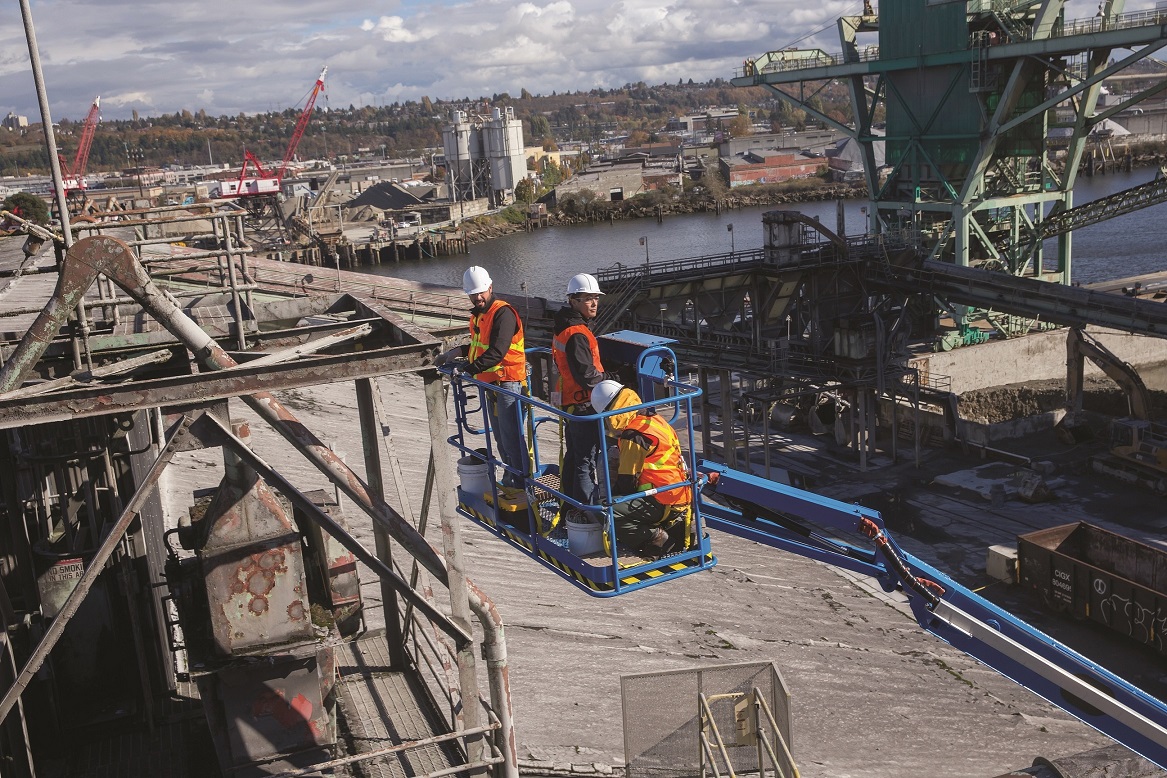 The new Genie S-85 XC makes its European debut at APEX