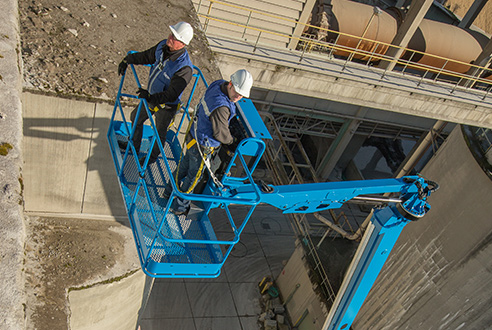 Genie has bagged another international award for one of its innovative boom lifts.
The Genie Z-60/37FE won the Rental Product of the Year category at the European Rental Awards 2017. Judges praised the design and the performance of the articulating boom lift, saying: "This is a true four-by-four hybrid machine designed for indoor and outdoor use - and with low fuel consumption."
Hosted by the European Rental Association (ERA), the awards were held in conjunction with the APEX and IRE trade shows in Amsterdam. Members of the senior management team from APS, an authorised Genie distributor in the UK, visited APEX to meet with Genie and other suppliers.
Steve Couling, Managing Director of IAPS Group, which owns APS said: "Our relationship with Genie stretches back to the 1980s. We are proud to be an authorised Genie distributor in the UK and are absolutely delighted for them.
"The Z-60/37FE is a truly excellent machine and more than deserving of this accolade. It is extremely well-designed and its suitability for a wide range of applications makes it a great addition to any rental fleet."
The new articulating Genie Z-60/37 FE boom is effectively two machines in one. Ideal for both indoor and outdoor applications, it also delivers lower operating costs, thanks to its hybrid technology. It combines the benefits of advanced diesel power, four-wheel drive performance and the cleaner, quieter efficiency of compact, low-weight electric-powered booms.
Access Platform Sales (APS) is an authorised distributor for Genie in the UK. It holds a wide inventory of new and used Genie booms, scissors and personnel lifts, as well as Genie material lifts.
APS celebrates its 30th anniversary this year – and has enjoyed a strong relationship with Genie since the company was founded in 1987. Its sister company, IPS is Genie's authorised UK parts distributor. Customers also benefit from a UK-wide network of mobile service engineers, from PSR.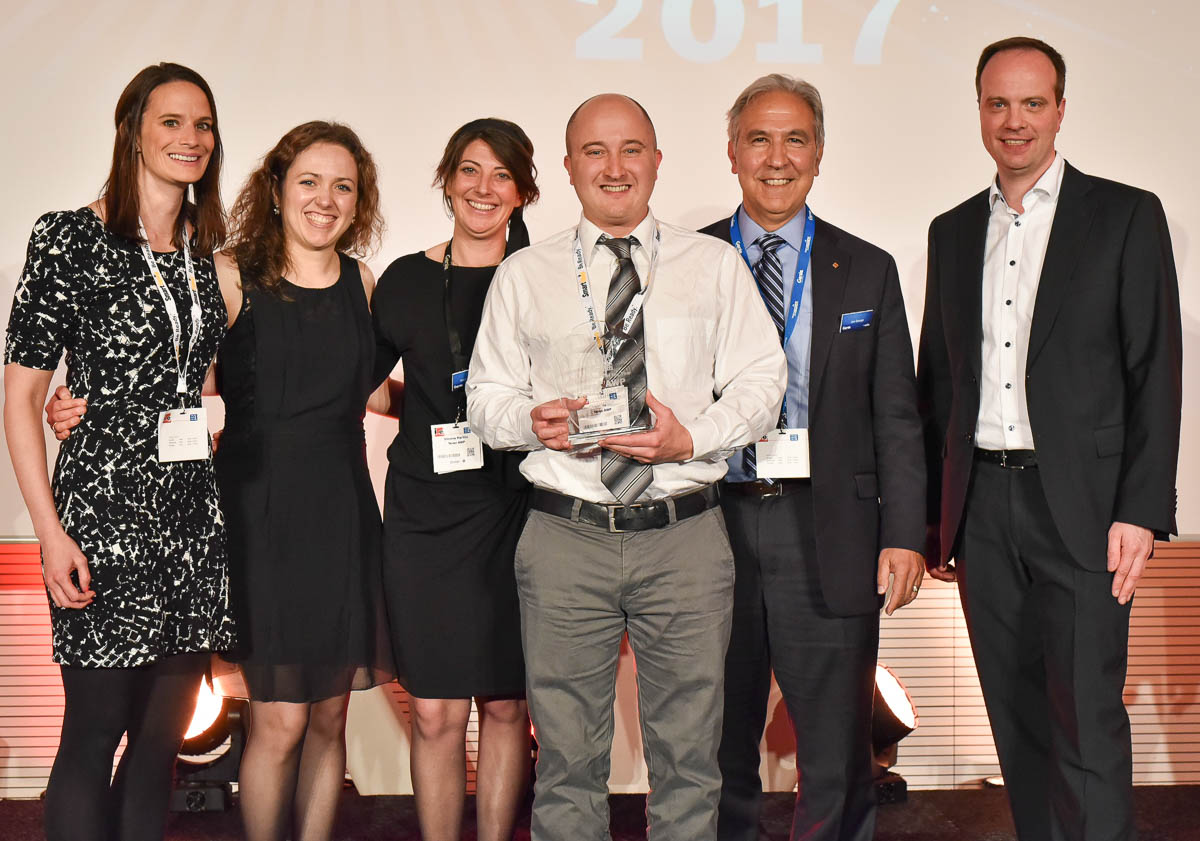 The Genie team collect the award