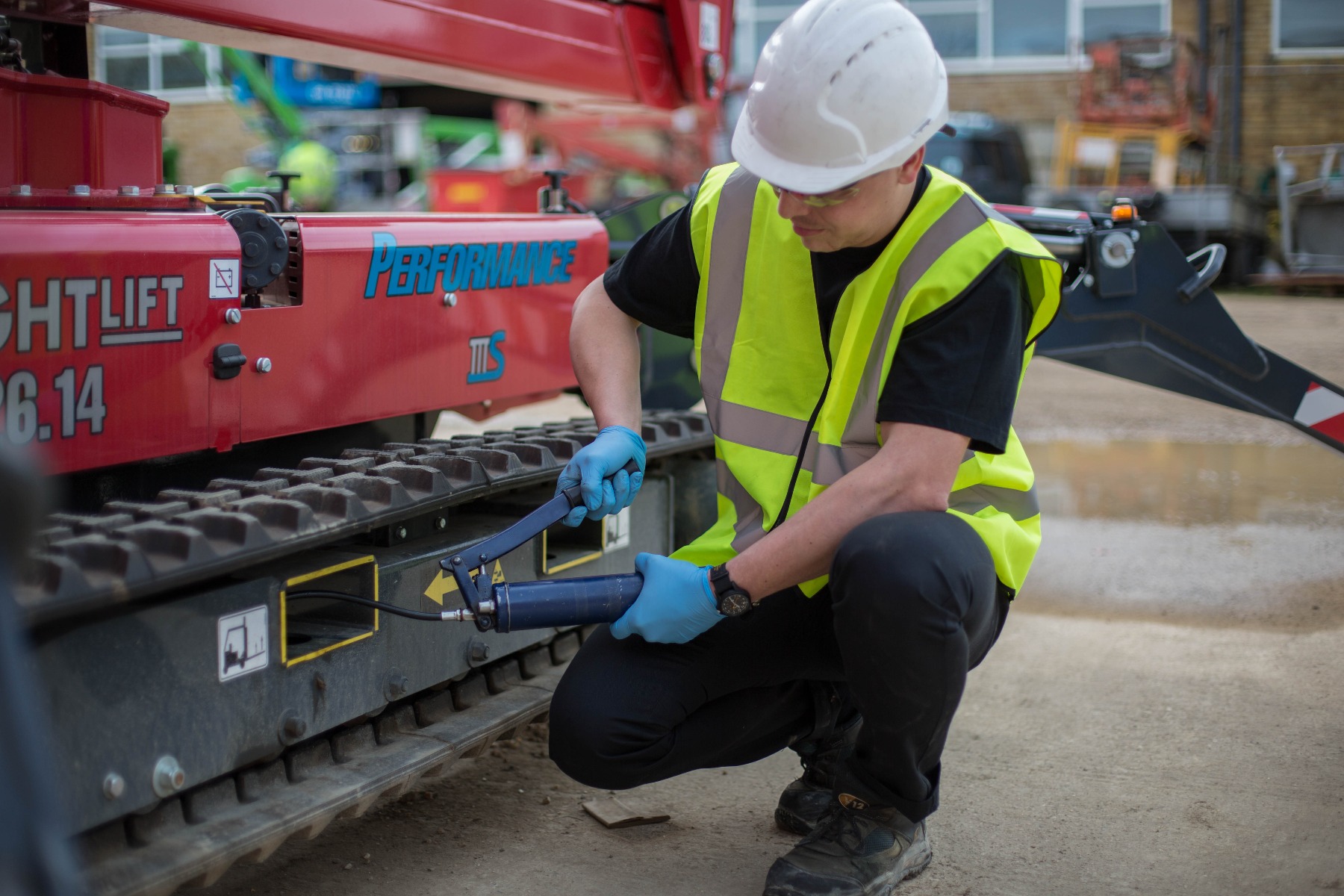 Experts are predicting that this will be the coldest winter for five years, as the UK is buffeted by arctic winds.
Here we give you four easy ways to prepare your access platforms for winter. Whether you have a Genie scissor lift, Hinowa tracked platform, or a Niftylift trailer-mounted boom, these easy steps will help keep operators safe in the colder, darker and wetter months:
Anti-Slip
Fitting anti-slip material to the steps and platform deck of a boom or scissor lift can help reduce the risk of operator slips, trips and falls. If your access platforms are going to be used outside in the rain, or left overnight where they might be susceptible to frost, then we would recommend adding anti-slip.
Flashing Beacons
Flashing amber beacons are a great investment for operating equipment during the shorter daylight hours of winter. These affordable lights help to improve visibility and raise awareness that the access platform is in use, for anyone working or passing nearby.
Tyres and Wheels
Older tyres have less grip so will not perform as well as new tyres in icy or wet conditions. In particular, tyres with lower tread can create higher risk of an accident – particularly when loading and unloading access platforms from a truck's trailer. Our advice is to invest in new tyres, to help prevent accidents.
Spreader Plates
IPAF advises the use of spreader plates when operating a machine that has outriggers or stabilisers. Outrigger pads – and recessed pads in particular - provide extra stability and help to eliminate the risk of stabilisers slipping, particularly when deploying on wet or icy surfaces. Check out the range available at www.outriggerpads.co.uk – all their pads are made of waterproof material as well, so they won't get damaged in winter.