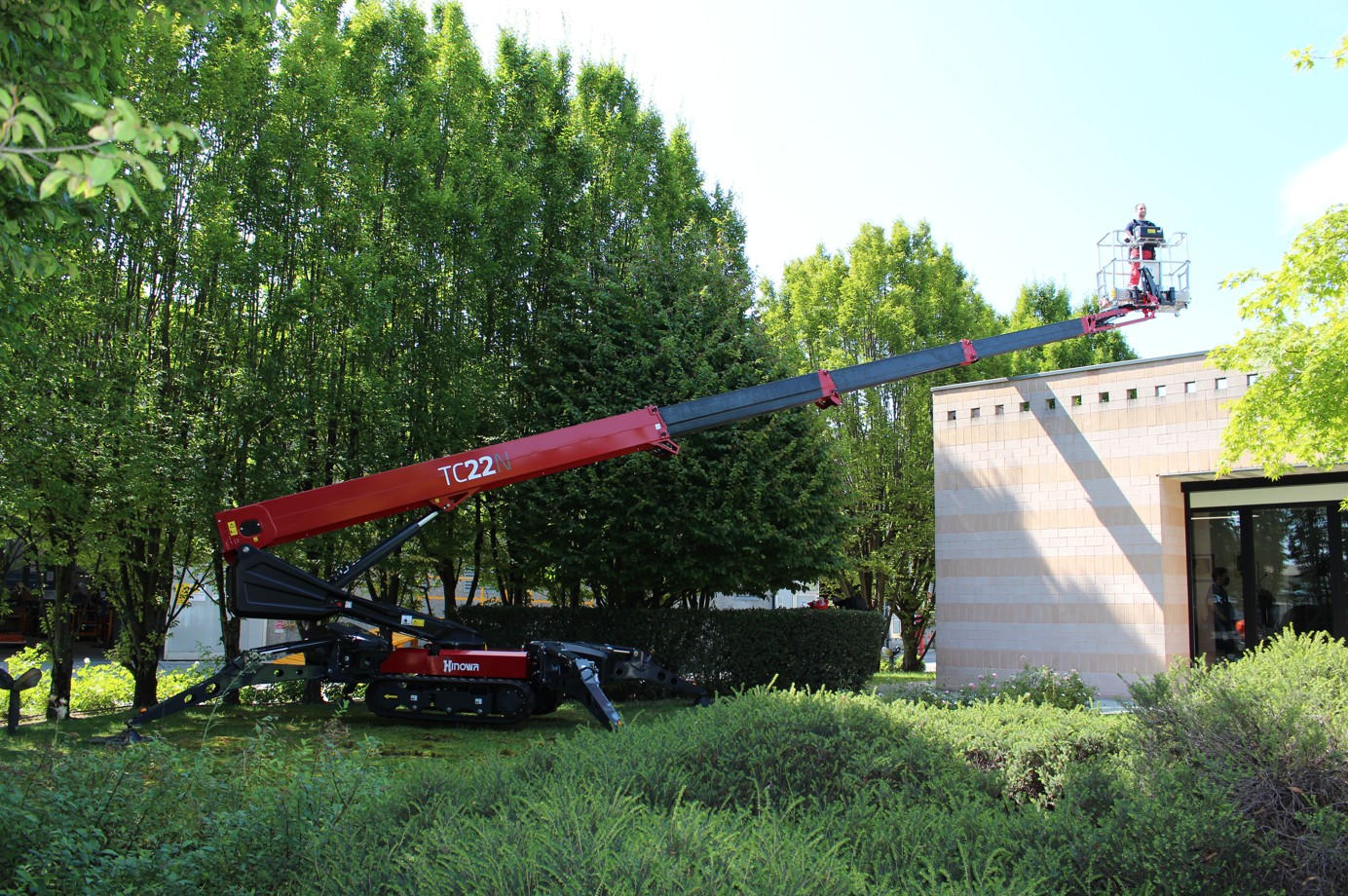 Access Platform Sales has launched the new Hinowa TeleCrawler22 in the UK – a telescopic tracked spider lift that delivers 22 metres of working height plus innovative safety and performance capabilities.
The Hinowa TC22 is the latest platform in Hinowa's new TeleCrawler range which the Italian manufacturer hopes will win over more converts to telescopic tracked spider booms in the UK.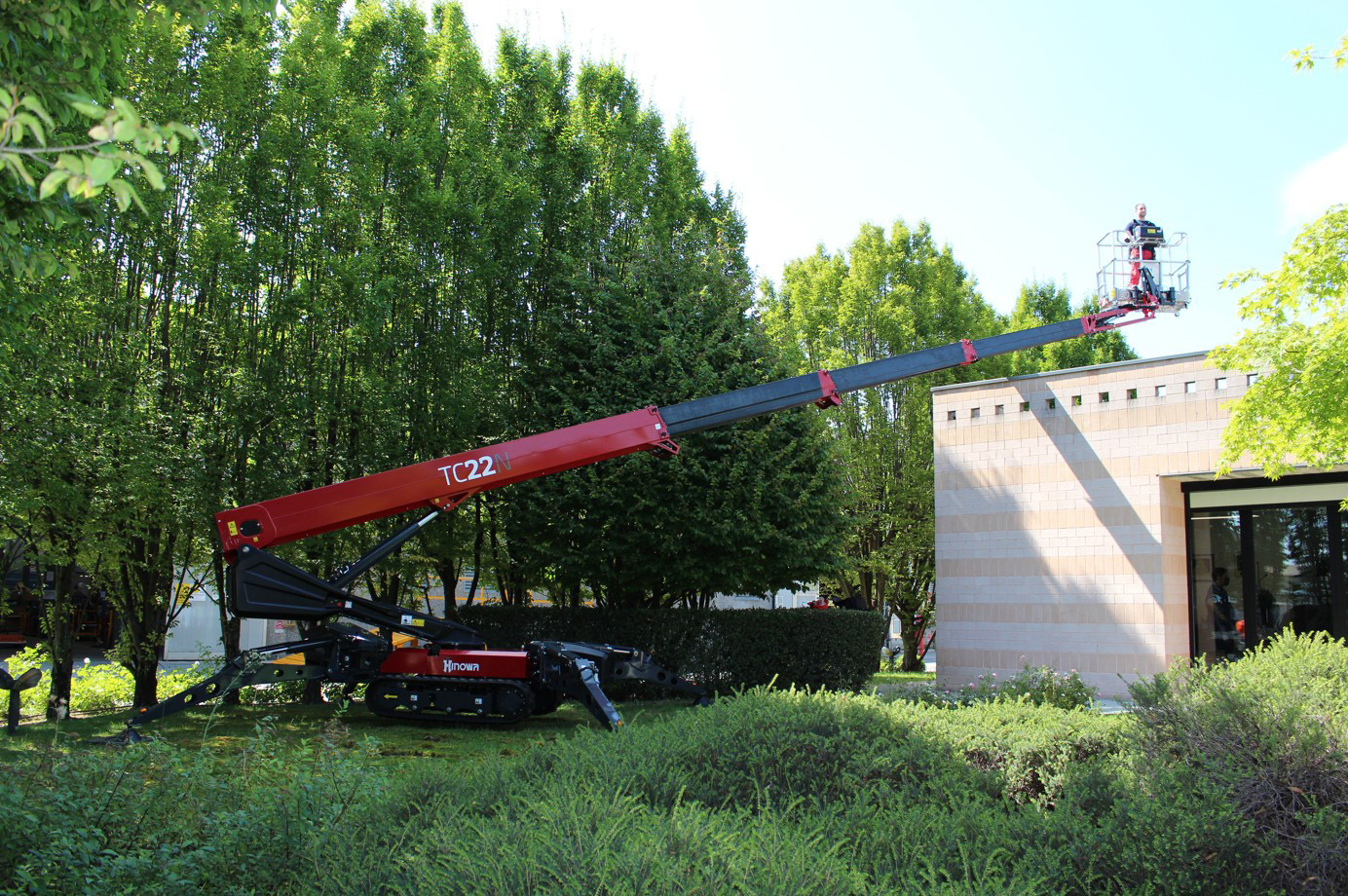 Steve Couling, Managing Director of Access Platform Sales (APS), the UK and Ireland distributor for Hinowa products, said: "Telescopic boom lifts are very popular on the Continent.
"The focus in the UK has been on operating articulating tracked spider platforms, mainly because of the up and over reach they provide.
"However, the TeleCrawler range has so many stand-out performance features, we hope it will begin to challenge that convention, with UK operators recognising the advantages they deliver.
"We launched the Telecrawler22 in the UK at Vertikal Days and visitors were impressed by its advanced operating system, envelope, and build quality. They could see it has capabilities other platforms can't deliver."
The TeleCrawler22 boom lift has a maximum working height of 22m and outreach of 12.5m, along with smart technology designed to boost productivity and sustainability.
As with the TeleCrawler13, launched in 2020, the TeleCrawler22 Lithium has all-electric drive motors. Eliminating hydraulic drive greatly reduces the risk of oil spills, a pollution concern for both indoor and outdoor operation.
It includes a new one-touch 'go back' function, available across the TeleCrawler range, that automatically takes the platform back to the previous working position. A one-touch 'go home' button also lowers the boom to the stowed position.
Just like Hinowa articulating spider platforms, one controller can lift or lower the TeleCrawler22 in a vertical plane between 7m and 18m of height for easy operation up the sides of structures.
Not having the knuckle swing of an articulating boom, it has an advantage during low level outreach. The stick boom is also fast and easy to get to height, with a simple point and go controller.
When working in constrained space, the TeleCrawler22's outriggers can be 'narrow jacked' on one side.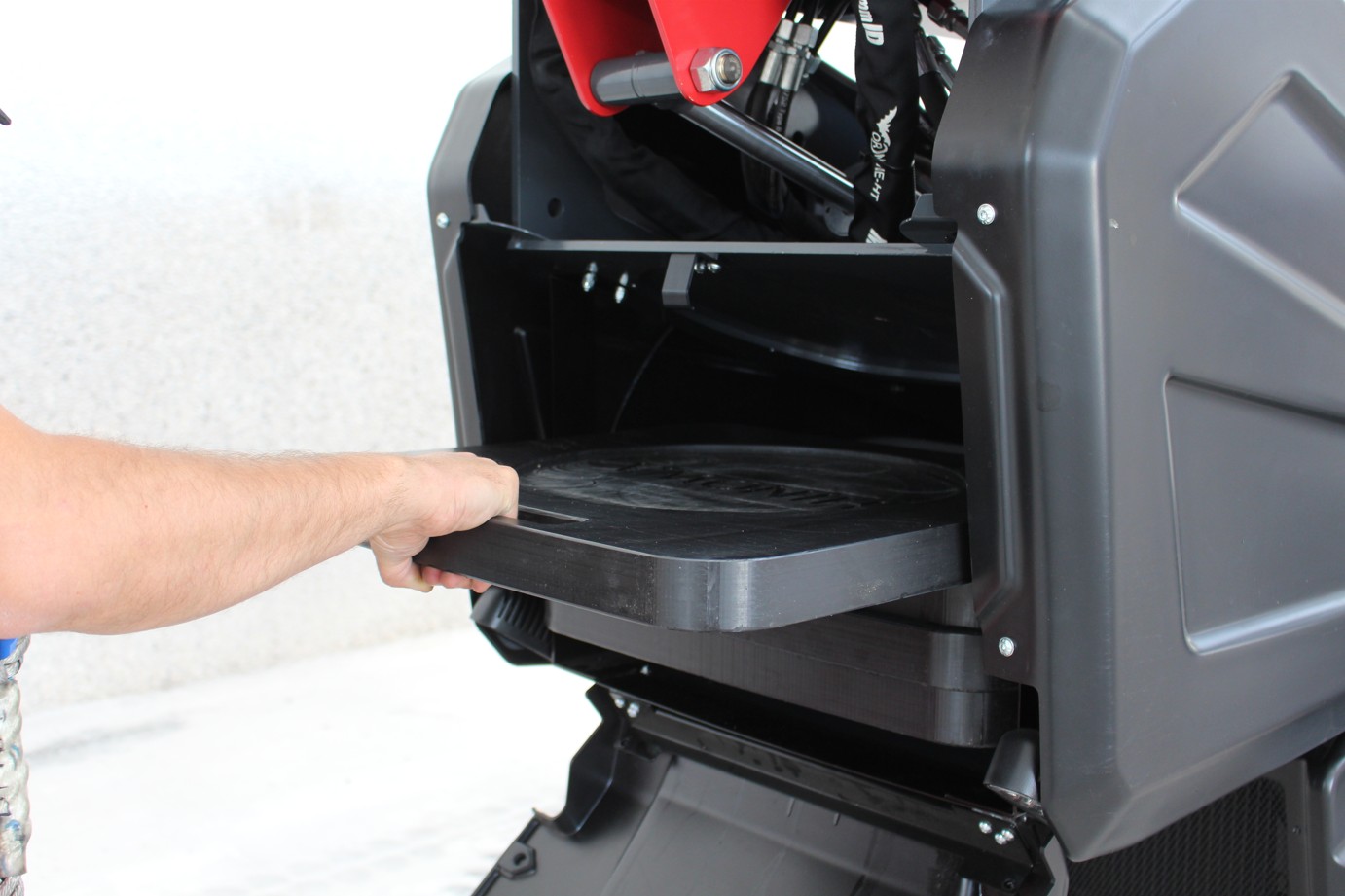 This creates a footprint the same size as a Hinowa Lightlift 17.75 Performance IIIS articulating boom with no loss of performance when working to the front or the wide-jacked side.
Two versions of the Hinowa TeleCrawler22 are available, with two power options for both – full lithium electric battery power, with all-electric drive, and bi-energy power, combining a diesel engine and lithium batteries.
The TeleCrawler22S has an unrestricted basket capacity of 230kg. The TeleCrawler22N is 225kg lighter and has a 230kg capacity to an outreach of 11m and a 136kg capacity to an outreach of 12.5m.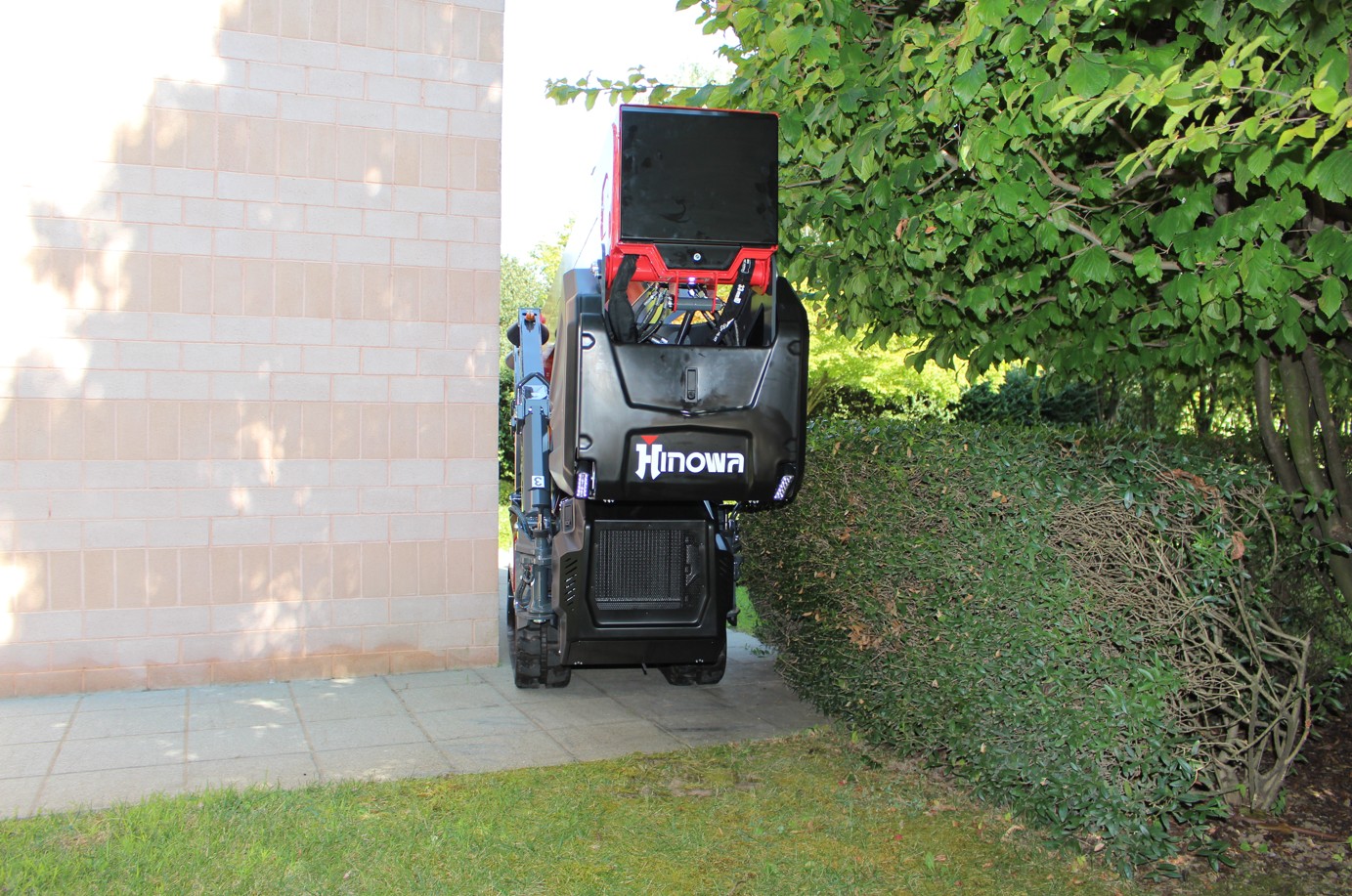 In both cases, the platform's articulating jib is fully-functional at full outreach.
With the basket removed, the TeleCrawler22 has a stowed width of 880mm. Track width can be increased to 1180mm for additional tracking stability at a touch of a button.
It also has a stowed height of just 1980mm, aiding movement through restricted accessways.
Find out more about the advantages of Hinowa's TeleCrawler telescopic boom lift range from APS. Call 01480 891251.