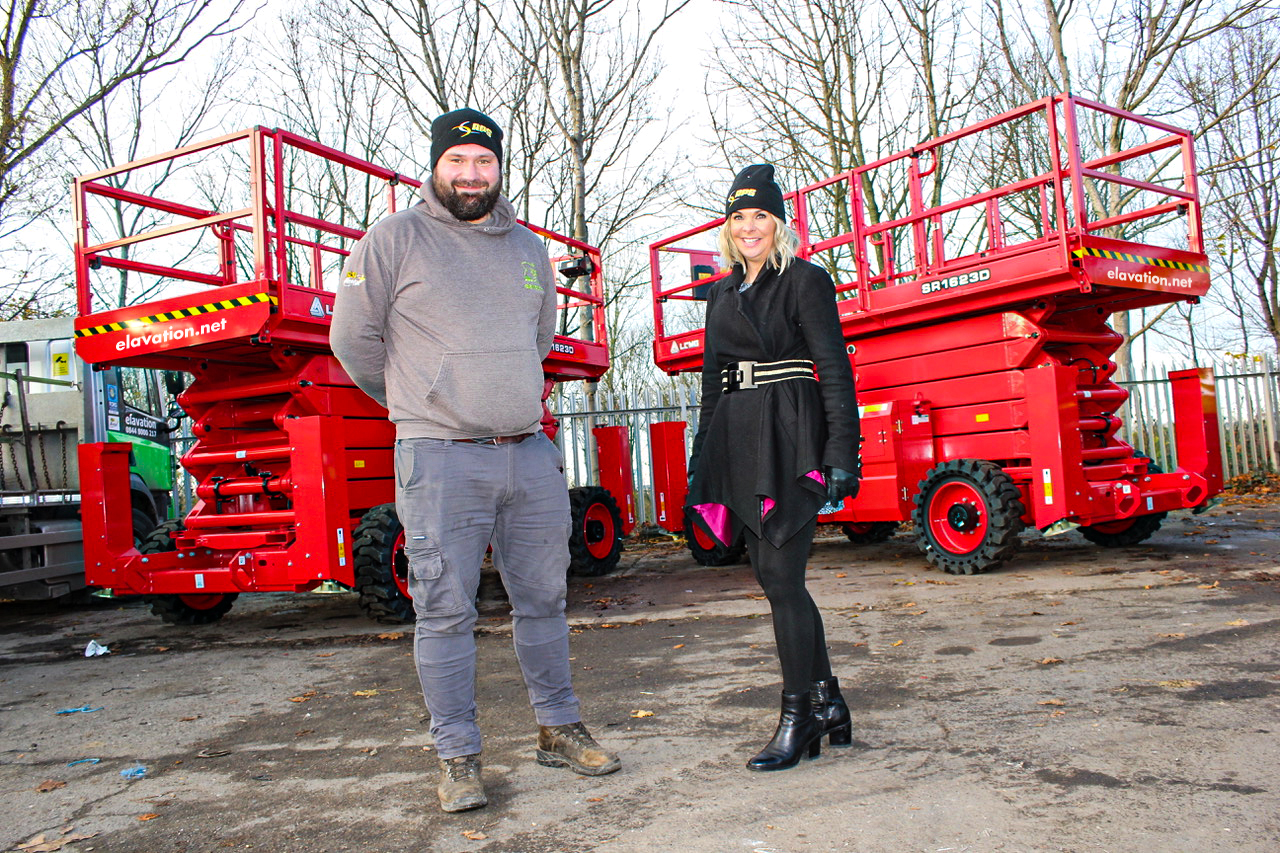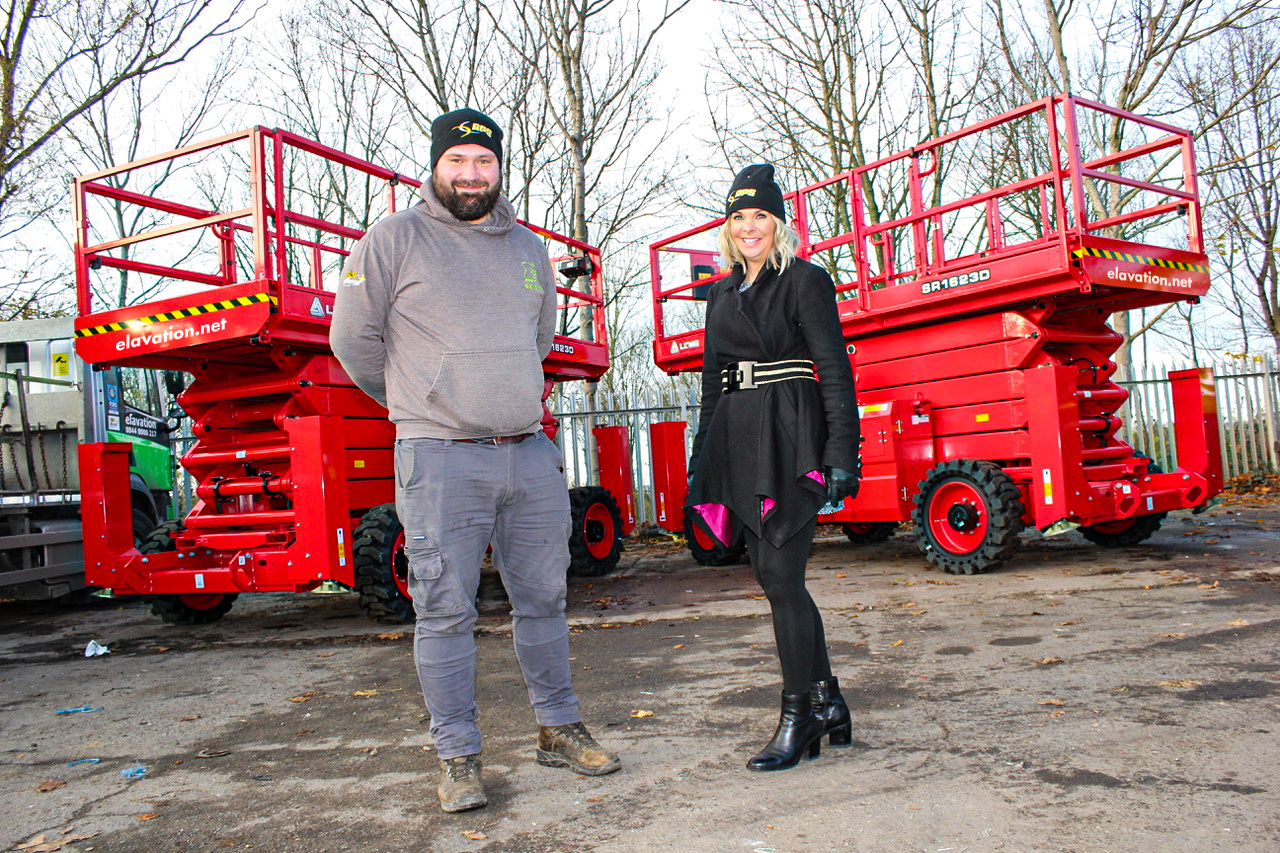 Leading powered access hire specialist Elavation has selected LGMG platforms supplied by Access Platform Sales to extend its fleet of large scissor lifts.
The company has brought LGMG SR-1623 D diesel rough terrain scissor lifts into the fleet, giving customers a platform with 18m of working height and a host of smart features.
Elavation, based in Milton Keynes, Buckinghamshire, is a fast-expanding full-service powered access hire company with a growing roster of customers across the South East and Midlands.
Fast platform fulfilment
Elavation Technical Manager Andy Lambert, pictured above, said: "The LGMG SR-1623 D has very good build quality and has features that we know our customers will appreciate.
"APS's ability to fulfil our order quickly and smoothy has also been a big plus. For many reasons, platform delivery times for all hire specialists have lengthened over the last 18 months.
"But APS was able to get us our LGMG scissor lifts on time, helping is to ensure we can meet customer demand for platform hire support when it's needed."
Smooth and highly responsive controls, fast elevation and lowering, and excellent reliability are all characteristics that have impressed APS customers already about the LGMG SR-1623 D scissor.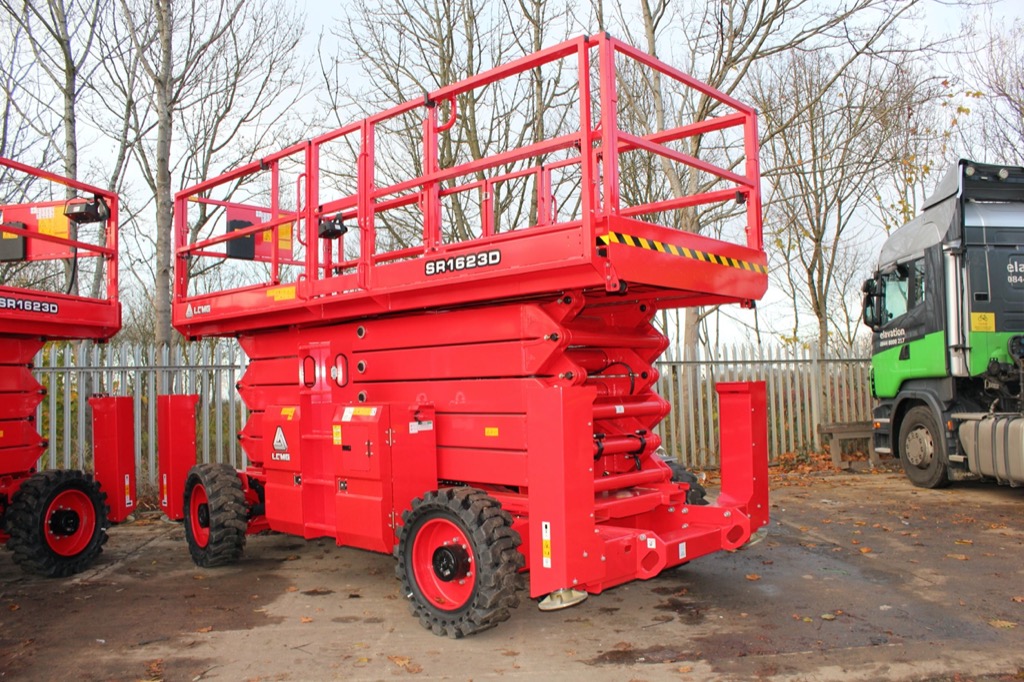 Smart all-terrain features
APS Major Accounts Manager Linda Betts, pictured above, said: "We're delighted that Elavation has taken its first LGMG scissor lifts. These rough terrain scissor lifts are proving very popular on construction sites across the UK.
"LGMG spends a lot of designing features and functions that we know are precisely what platform rental clients want from their MEWPs. This is why models like the LGMG SR-1623 D are proving so popular.
"As LGMG is keen to expand in the European market and has excellent production capacity, compared with competitors, we have strong availability, which our clients are benefitting from right now."
The LGMG SR-1623 D scissor lift is popular with cladding and mechanical and electrical installation specialists. They are being kept busy on the many large distribution and warehouse construction projects underway along truck road corridors across the UK, including the M1, M40, M6 and M25 in the heart of Elavation's service area.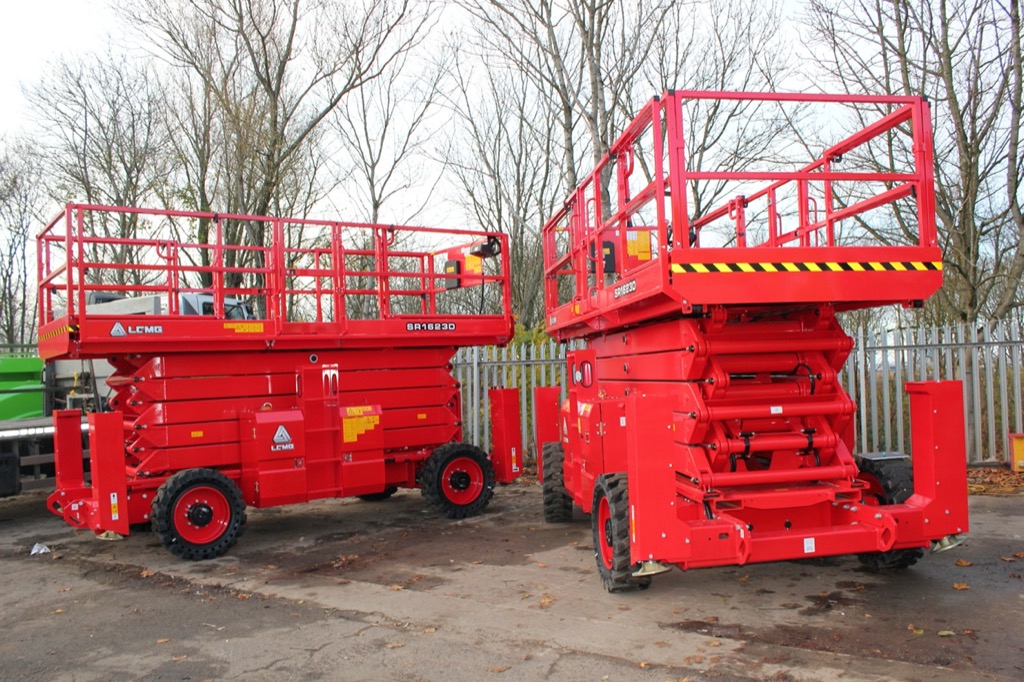 Excellent platform capacity
The all-terrain scissor lift has a maximum lift capacity of 680kg. Its deck is 3.98m long, which extends to 5.44m with a single deck extension and 6.58m with a double deck extension. Carrying capacity on the extensions is 230kg.
Smart features designed to make the scissor lift easy to use include automatic retraction of stabilising pads when the operator engages drive.
The LGMG SR-1623 D has powerful four-wheel drive and a closed loop hydraulic driving system, which improves control responsiveness, boosting productivity on the worksite.
An automatic levelling function allows the rough terrain scissor lift to work on slopes of up to seven degrees. It has a gradeability of 40% and, with rails down, it has a transport height of just 2.5m.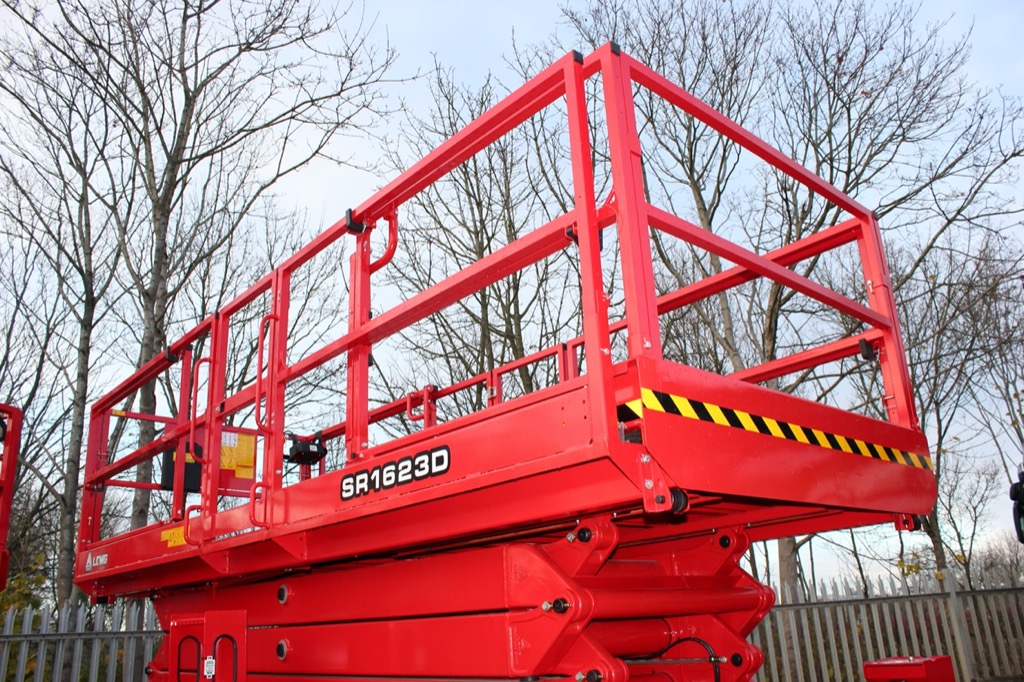 Explore LGMG range
APS can supply a full range of LGMG scissor lifts and cherry pickers, including electric platforms and diesel platforms, with working heights up to 18m metres for scissor lifts and 27.9m for boom lifts.
Find out more about LGMG scissor lifts and boom lifts from APS. Call 01480 891251.