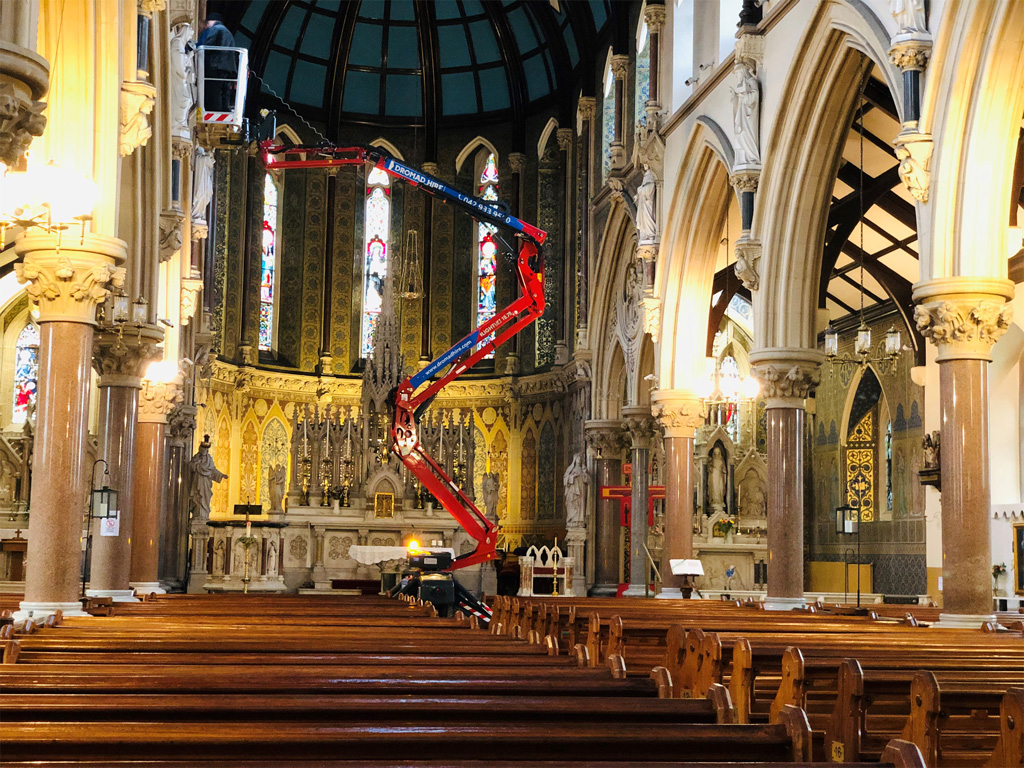 Powered Access Hire & Sales specialist Dromad Hire has taken delivery of three more Hinowa spider platforms for their ever-growing rental fleet.
Access Platforms Sales (APS) has supplied the award-winning Irish rental company with a Hinowa Lightlift 26.14 Performance IIIS and two Hinowa Lightlift 20.10 Performance IIIS platforms.
They have been added to an already substantial fleet of Hinowa spider platforms operated by the company.
Dromad Hire Managing Director Seamus Byrne said: "The versatility of Hinowa spider lifts, and their ability to operate in highly constrained environments make them key products in our MEWP hire fleet.
"They can do things other platforms like standard boom lifts and scissor lifts cannot do. On top of that, they're exceptionally reliable, robust and easy to operate, making them hugely popular with our customers."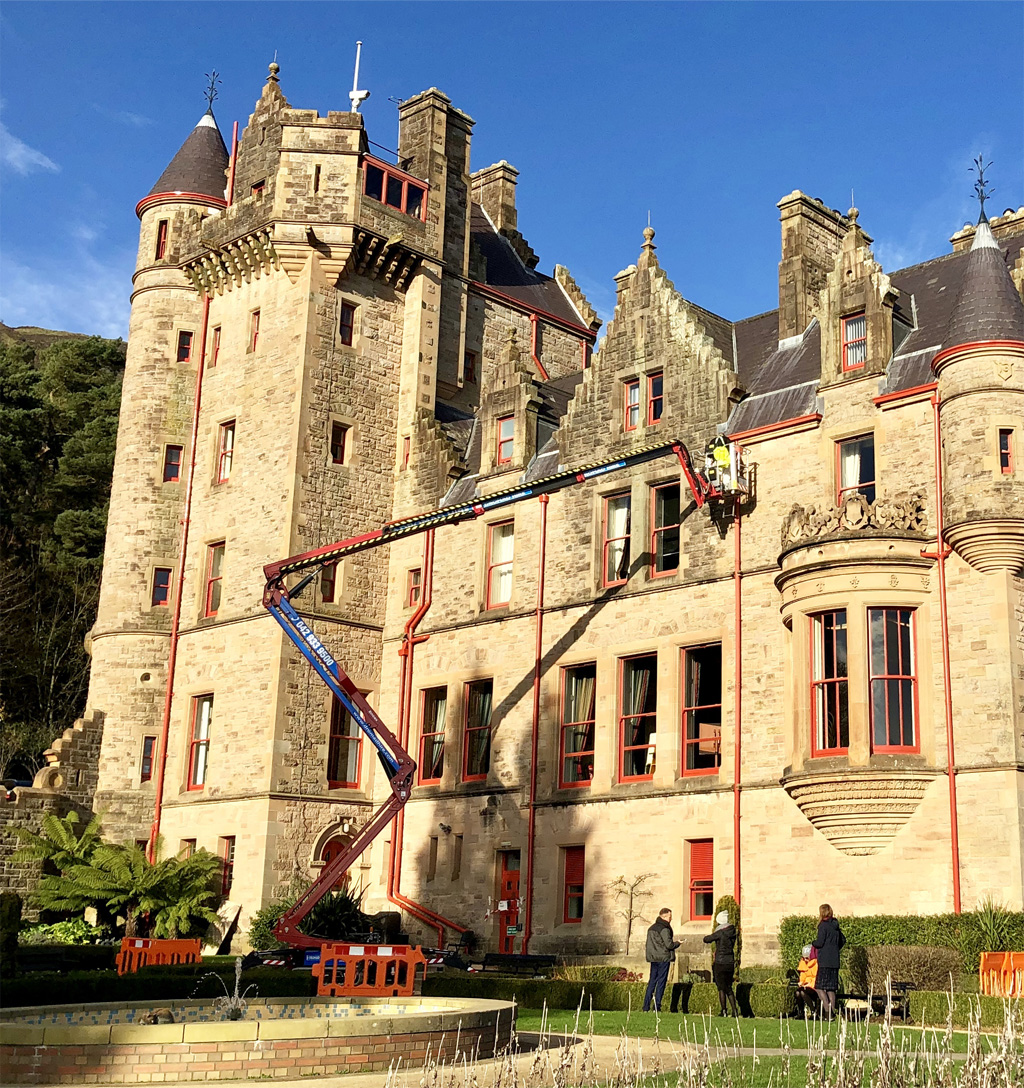 Highest standards
A key driver of demand for Hinowa platforms has been the number of international companies investing in Ireland that demand the highest operational and health and safety standards.
Seamus Byrne explained: "These global contractors only want the best and safest working at height solutions on their sites and our Hinowa spider platforms fit that bill. But they're popular with all clients because of the productivity and safety benefits they deliver.
"From our point of view, being able to source Hinowa spider boom lifts from APS is also a big advantage. Their expert advice is invaluable in developing our fleet, and their aftersales service is second to none."
APS is the UK and Ireland authorised distributor for all Hinowa products. Managing Director Steve Couling said: "We're delighted to be able to support Dromad Hire's growth as a spider platform hire specialist."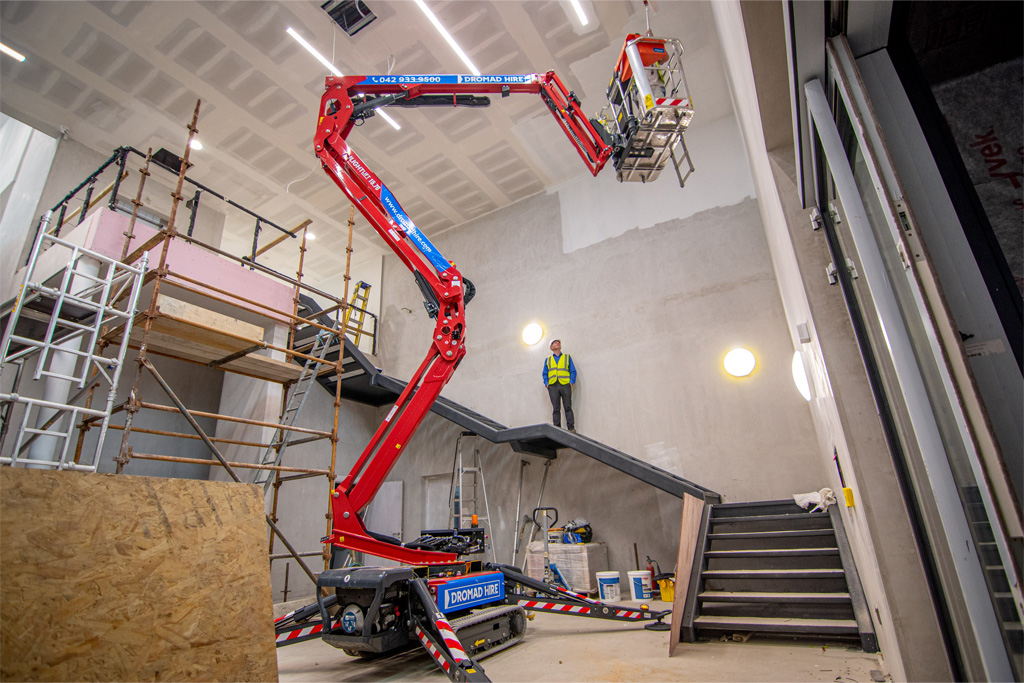 Bi-energy spider lift
For its latest investment, Dromad Hire has selected two bi-energy Hinowa Lightlift 20.10 spider platforms. They are powered with a low-emission diesel engines or mains AC 110v electricity.
The platforms have a maximum working height of 20.1m, maximum outreach of 9.7m and an unrestricted basket capacity of 230kg. With a travel width of just 790mm, they can be tracked through narrow access points around and into buildings.
The Hinowa Lightlift 26.14 spider boom lift selected is also a bi-energy model, with diesel or mains electric power. It has a maximum working height of 25.7m and outreach of 13.6m, plus the same unrestricted 230kg basket capacity.
Dromad Hire also operates two types of the
, which as a maximum working height of 15.4m and maximum outreach of 6.6m, and the same 230kg unrestricted basket capacity.
One is bi-energy, with the diesel engine and 110v AC electric power options. The other is an all-electric version, powered by long-lasting lithium batteries.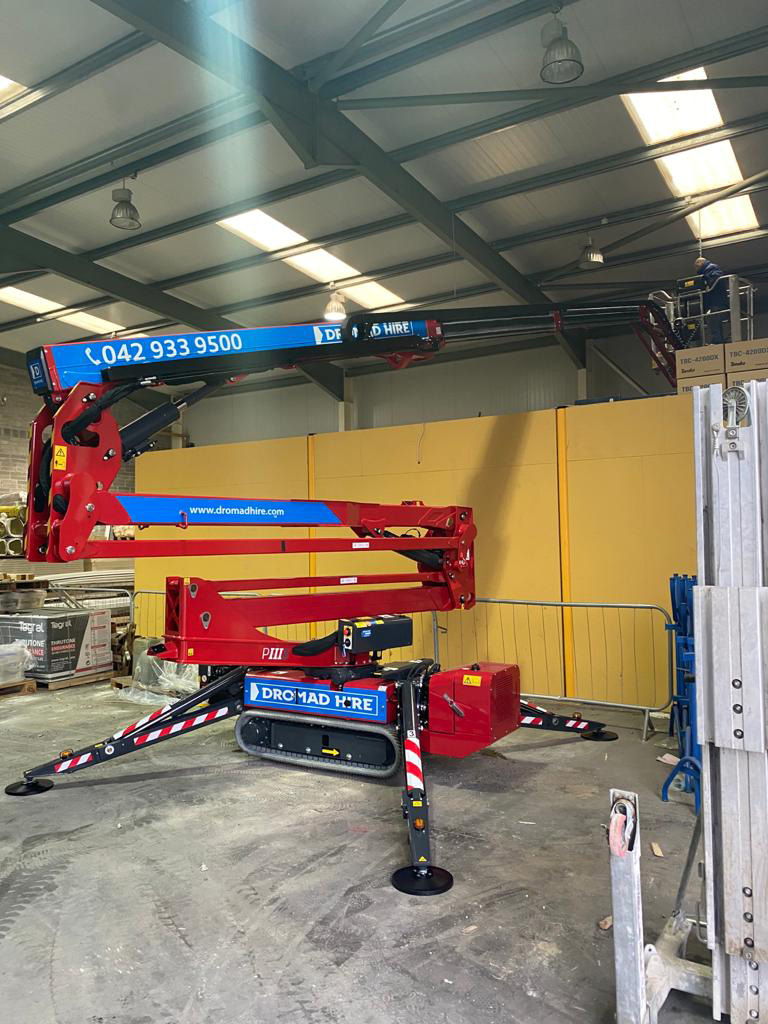 Indoors and outdoors
Dromad Hire also provides lithium battery electricity powered versions of the Hinowa Lightlift 26.14.
Seamus Byrne said: "Both our bi-energy and lithium electric Hinowa platforms can operate indoors and outdoors. The lithium battery platforms are particularly popular with customers who need to work in low-noise, zero emission live environments like hospitals and schools, and who want to minimise their carbon footprints.
"Another key benefit of Hinowa platforms is that they are so easy to use. They have one-touch set up and stow and very precise, intuitive controls which make them safe and enjoyable to use.
"Also, by having a range of Hinowa platforms in our hire fleet, our customers can select the right platform for their project, knowing their teams will be using the same operating system with nothing new to learn."
Dromad Hire is a highly successful powered access and general plant hire specialist, supporting clients across Ireland. Machines and equipment it offers including boom lifts, scissor lifts, diggers, dumpers, compaction and breaking machines, and materials handling equipment.