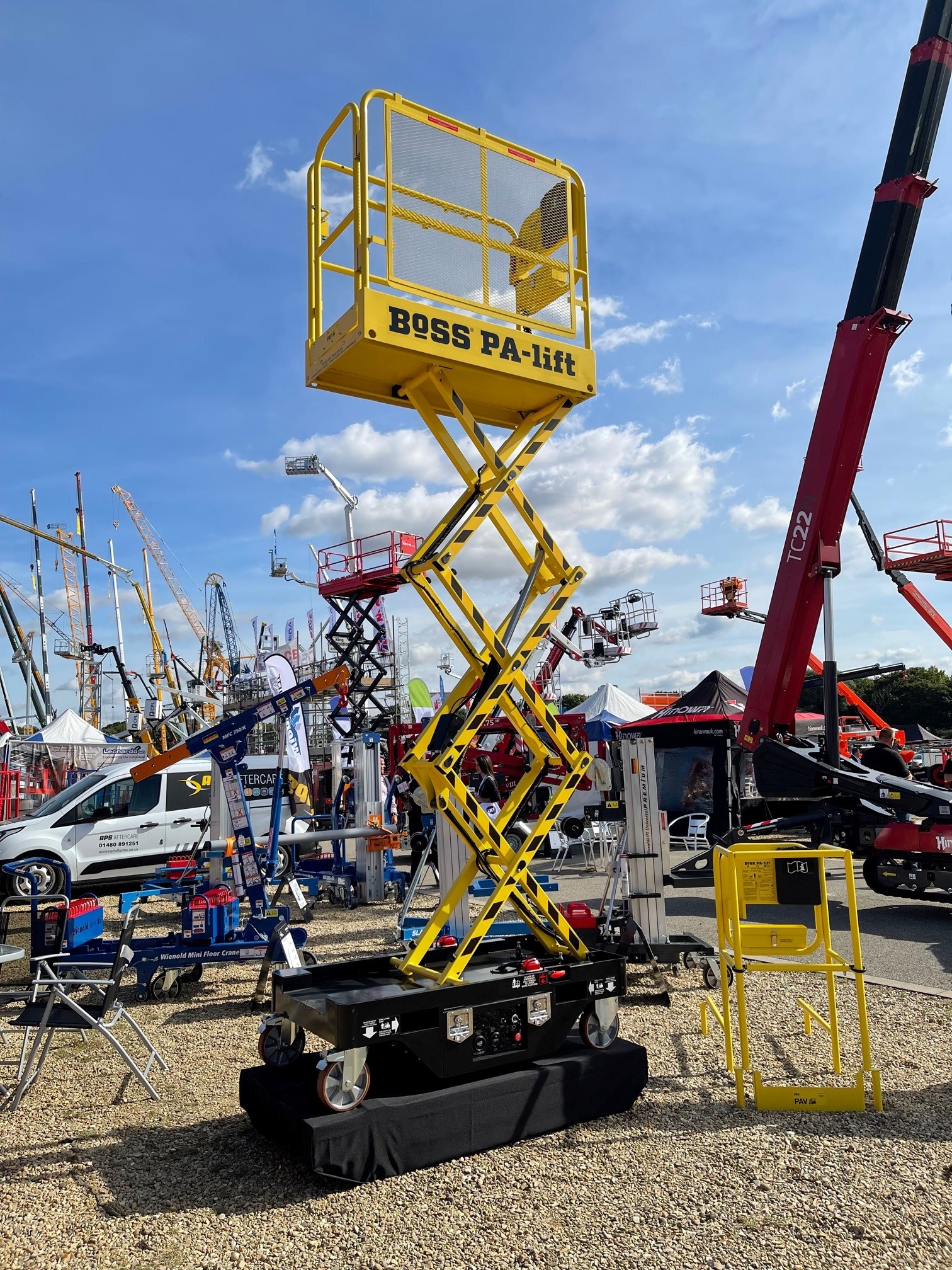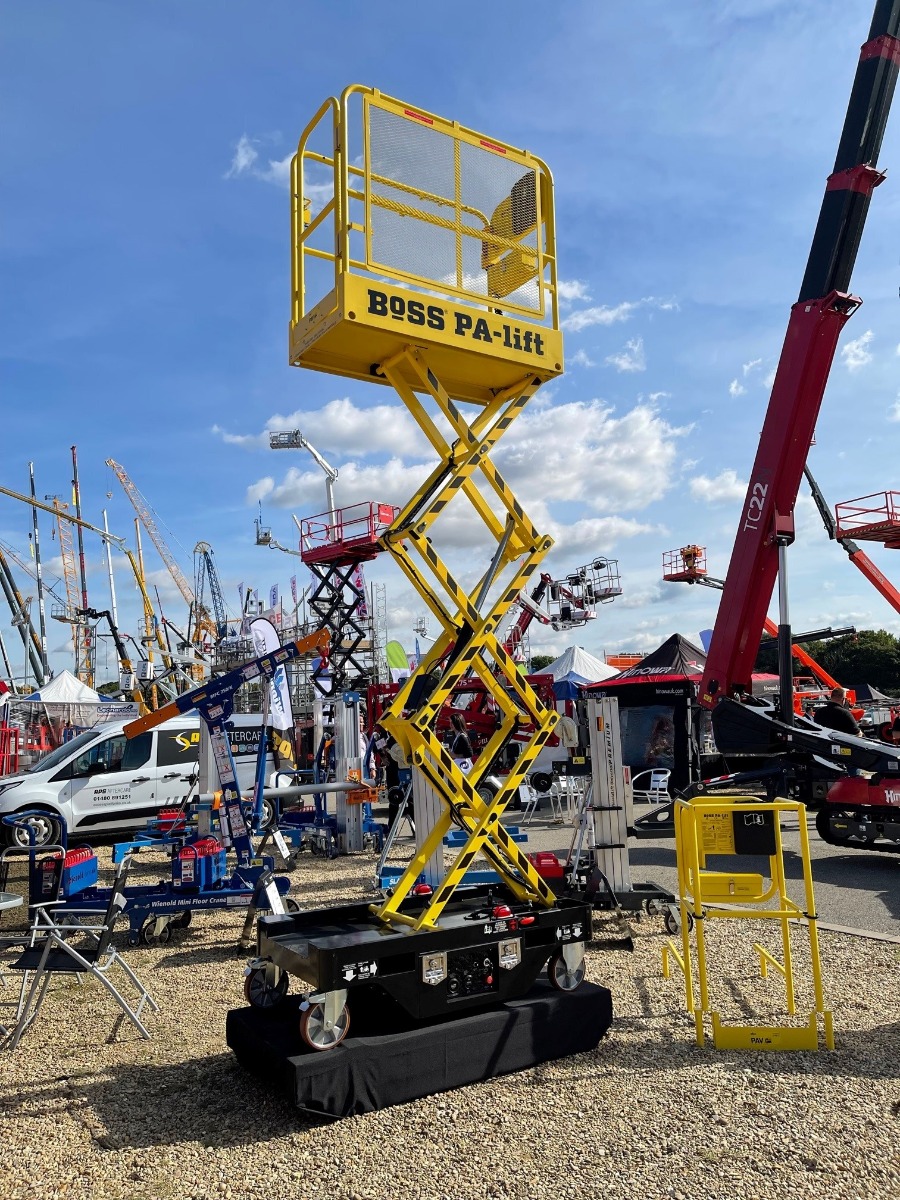 A new BoSS micro scissor lift that delivers greater working height and smart remote access diagnostic technology is now available from Access Platform Sales.
The BoSS PA-lift, manufactured by WernoCo, is already impressing APS customers, with large orders placed at the Vertikal Days cranes and access show in September where the mini MEWP was launched.
The BoSS PA-lift push around scissor lift has been designed as a replacement of the already popular BoSS X3 and BoSS X3X models, and represents a major upgrade in key performance areas.
Smart diagnostics
Chris Banks, Technical Director at APS, the exclusive distributor of BoSS products in the UK and Ireland, said: "The BoSS PA-lift is the micro scissor that delivers functionality and additional features usually only found on larger access platforms.
"The WernerCo team has also managed to increase working height while maintaining the same impressively compact width and actually making the platform lighter.
"One of the key drivers in the design process has been to reduce the whole life cost to the rental company, simplifying maintenance, which allows the machine to be sold with a 3-year parts warranty.
"But it is the new smartphone enabled diagnostics system that will prove most helpful to both rental companies and end users, by reducing downtime and unnecessary maintenance call-outs."
Superior functionality
The BoSS AP-lift micro scissor lift has an industry-leading maximum working height of 3.4m, 0.2m higher than the BoSS X3X.
Yet it is still just 760mm wide so can be moved through a single standard doorway, and weighs 375kg, less than the machines it replaces.
This is crucial for many rental companies. It means they can offer superior functionality with the BoSS PA-lift, while continuing to deliver it in a van with a 500kg hydraulic tail lift.
The BoSS PA-lift push around scissor lift also has a new overhead obstruction detection and alarm system with automatic machine shut down.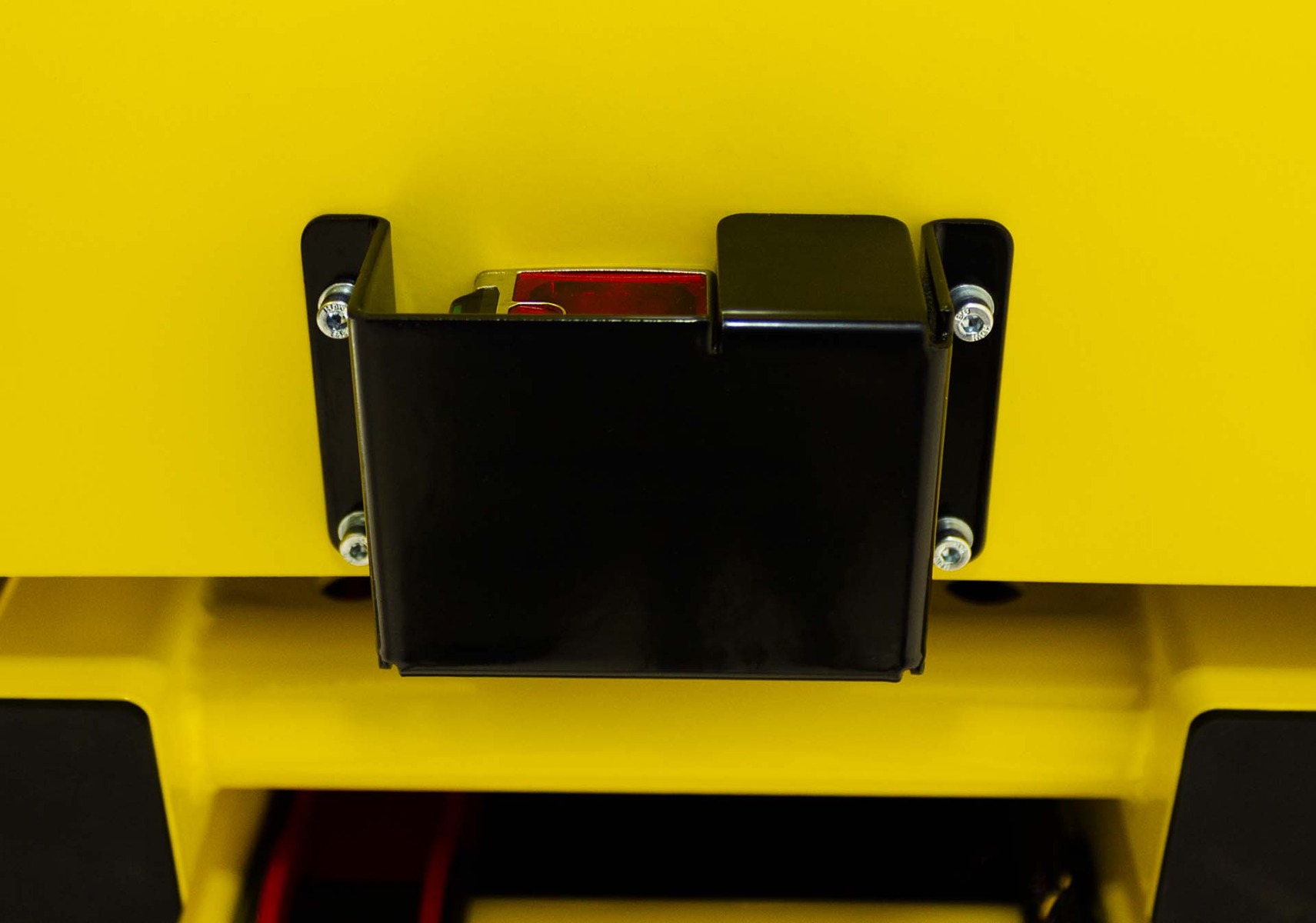 Overhead proximity sensor
The remote diagnostics function works by downloading a BoSS app to smart phone. This then synchronises with the scissor lift via a dongle number on the manufacturer's plate.
The operator can then send diagnostic data to off-site technical support, for example operated by the rental company, via email.
Reduced costs
Chris Banks explains: "In many cases, functionality problems can be quickly resolved over the phone once this diagnostic data is reviewed, allowing the operator to get on with their work and eliminating the need for a maintenance site visit.
"This equates to a happy rental customer and much reduced cost for the access platform rental company."
The BoSS PA-lift also has an advanced control unit with safety features that include visual and audible tilt and overload alarms and automatic shutoff systems.
Its maximum safe working load of 250kg, the same as for the BoSS X3X, means there is plenty of capacity for an operator to work with tools and materials.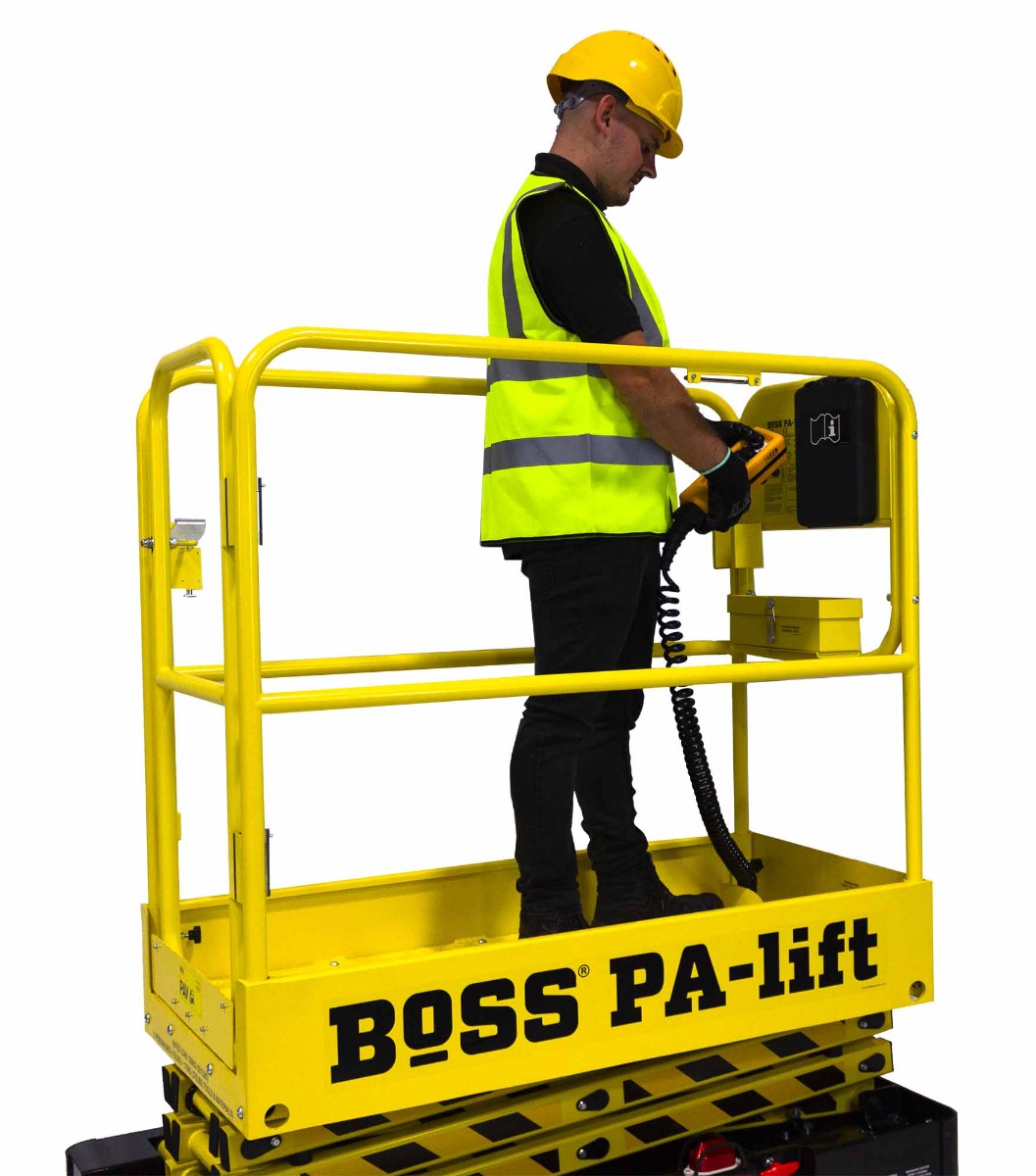 Multiple uses
The BoSS PA-lift is well suited for use on construction sites and in hospitals, schools, airports, shopping centres, retail outlets, transport environments, factories and offices.
Key tasks including mechanical and electrical maintenance and fit-out, painting and decorating, cleaning, as well as HVAC and plumbing installation.
Find out more about the BoSS PA-lift from APS. Call: 01480 891251.