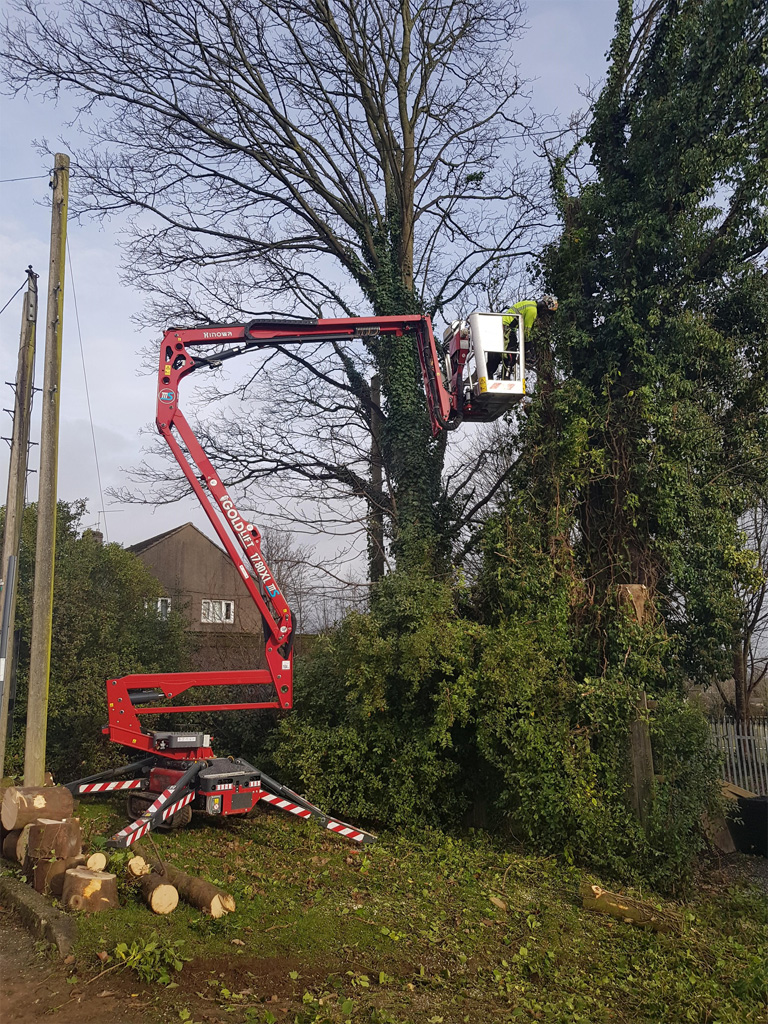 An arborist in Wales facing a major increase in work caused by the UK's ash dieback crisis feels confident he can cope after investing in a Hinowa tracked spider platform.
Cutting Hedges has bought a new Hinowa Goldlift 17.80 XL IIIS spider lift from Access Platform Sales (APS) and expects it to be put to rapidly increasing use supporting the felling of trees affected by ash dieback.
Company owner Kirk Breeze said: "About 20% of our work involved responding to ash dieback in 2019 and I can see that quickly growing to 40% in the next two years.
"Because the disease makes the trees so weak, it's not safe to climb them so we must use access platforms, and we're finding the Hinowa 17.80 to be perfect for that work. It's a brilliant machine.
"I was also very impressed with the service provided by APS. From platform selection through to delivery and familiarisation training, their expertise advice and support has been excellent."
Ash dieback is a fungal disease that the Woodland Trust says is expected to kill 95% of the UK's ash trees, one of the UK's most common species, at a cost of an estimated £15bn.
The Hinowa Goldlift 17.80 XL IIIS has a maximum working height of 16.9m and a maximum outreach of 8.1m.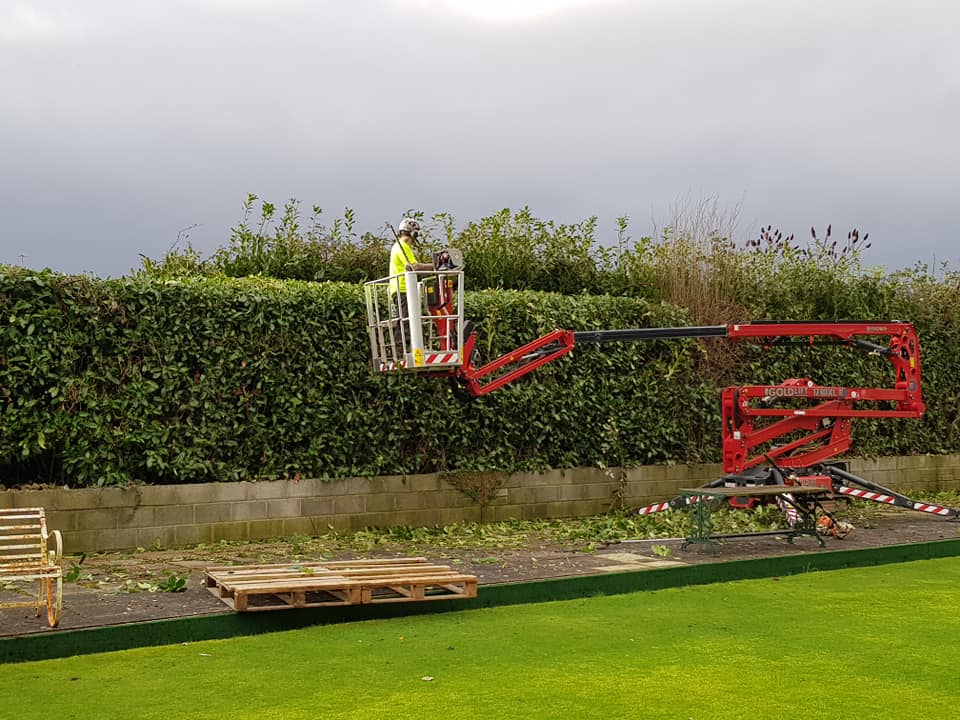 With a travel width of just 0.78m, the platform can be tracked through narrow gaps, making it ideal for back garden tree surgery work.
Cutting Hedges also bought a lightweight trailer to transport the spider platform using a pickup truck, 4x4 vehicle or van – a key advantage of Hinowa platforms in terms of working in off road locations.
The company, based in Tredegar, south east Wales, had previously relied on two Land-Rover truck-mount platforms but reviewed working at height options after one was badly damaged.
"We looked at a range of options and came to the conclusion that the Hinowa was the best one," said Kirk Breeze. "Since then, we haven't been disappointed.
"The Hinowa 17.80 has really-smooth and precise controls and gets into places that our Land-Rover truck mounts never could. It has lots of good time-saving features, like the one-touch automatic set up and stow function, which makes it fast and safe to get read to work.
"My team loves it. In fact, they don't want to use ropes to climb trees anymore, which is how it should be. If we can use the Hinowa we do because it's faster and safer, which is the case 70% of the time now.
APS is the exclusive UK distributor for all Hinowa products. Sales Manager Jonathan Wiseman said: "We're really pleased that Kirk and his team at Cutting Hedges are having such a good experience with their spider platform.
"The Hinowa is fast-becoming the spider platform range of choice in the UK arboricultural industry because its features are so useful for tree surgeons. Productivity, ease-of-use and safety are at the heart of the Hinowa offer."
The Hinowa Goldlift 17.80 XL IIIS can be supplied as a bi-energy platform, with power provided by a low-emission thermal engine (diesel or petrol) plus mains electricity.
The spider platform can also be supplied with 100% electric power, provided by lithium batteries, for zero-emission and quiet operation.
It has a maximum basket capacity of 200kg and weighs just 2,100kg.
The platform turret rotates through 3600 degrees (3000 for the lithium battery version) and the basket through 124 degrees, providing the fast and precise positioning Hinowa spider platforms are known for.
The Hinowa range offers tracked spider lifts with maximum working heights from 13.3m with the 13.70 Performance IIIS to 32.5m with the Lightlift 33.17 Performance IIIS.
As well as tree work, Hinowa spider platforms are ideal for building surveying and maintenance, construction, telecommunication mast installation, lighting maintenance and event management.