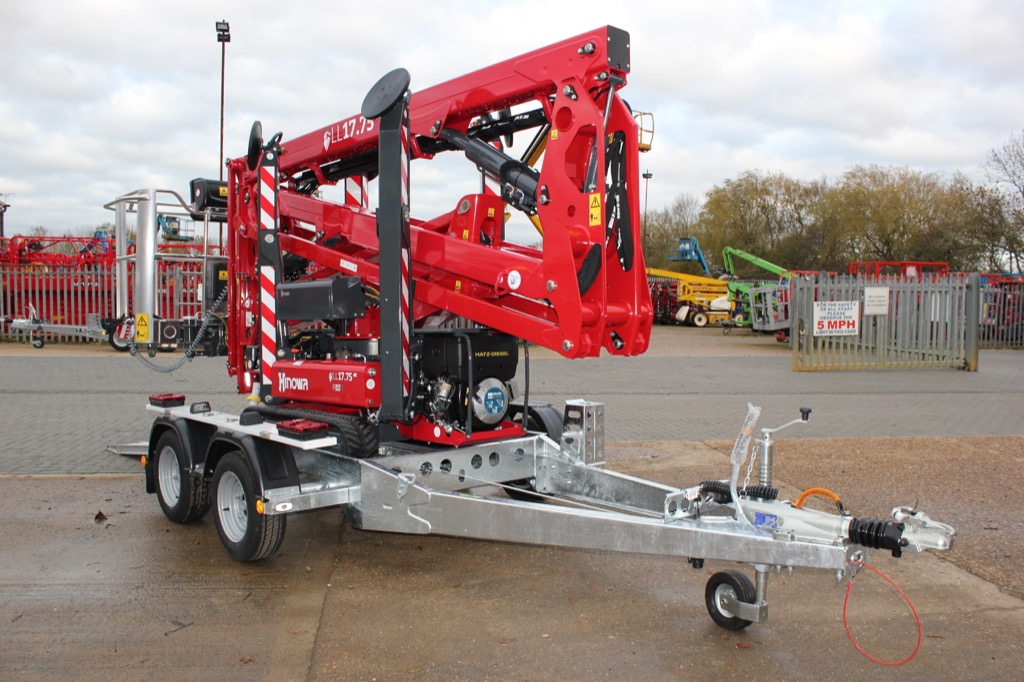 Hinowa spider lifts are renowned for their flexibility and ability to access even the most challenging locations for working at height.
Yet there is another piece of equipment – the unsung hero of spider platform utilisation – that deserves recognition, the Access Platform Sales 3.5t transport trailer.
The British-made lightweight trailer can be used to take Hinowa spider lifts to locations that conventional flat-bed equipment transporters often find difficult to reach.
Closer to worksite
Certainly, in many cases, it means the spider lift can be taken much closer to the worksite, reducing tracking distances, and so enhancing productivity.
The skeleton trailer has been designed to be as light and as compact as possible, much like the spider lifts it is designed to carry, and can be towed behind a suitable van, 4x4 vehicle or pick-up truck.
Crucially, this allows Hinowa spider boom lifts to be towed by vehicles up to 3.5t in weight, which can be driven on a standard car driver's licence.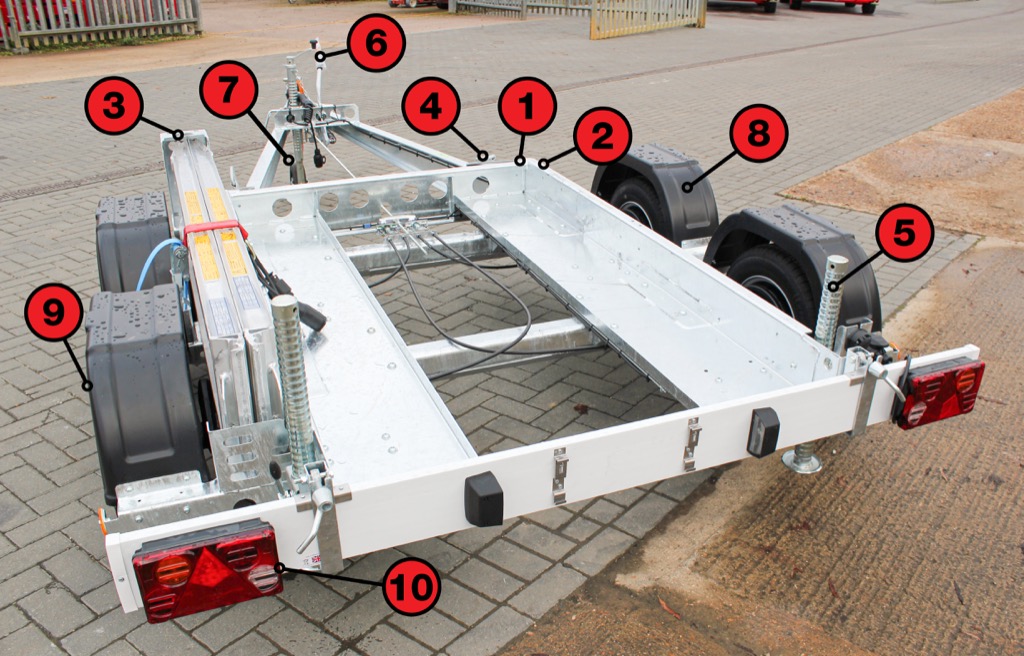 APS Spider Lift – Top 10 Feature
1. Skeleton chassis for lightness.
2. Steel chassis, fully galvanised for durability
3. Aluminium loading ramps stored in lockable side-mounted holders
4. 4 heavy duty lashing rings: 4 lashing straps included with the trailer
5. 2 rear loading prop stands for safe loading when hitched or unhitched
6. Industrial quality coupling – ball or eye
7. Heavy duty jockey wheel with extra safety retainer chain
8. 250mm auto-reverse brakes on all wheels
9. Industrial quality galvanised rubber suspension axles with low maintenance sealed wheel bearings
10. Rear lights are fixed to machine basket when loaded and mount on the trailer chassis for towing unloaded
Popular spider lift
Also, the trailer can be used to transport the Hinowa Lightlift 20.10 Performance IIIS spider cherry picker, one of the most popular in the range for its working height and compactness.
This makes the Hinowa Lightlift 20.10, which provides an impressive 20.1m of working height and 9.7m of outreach, the go-to spider cherry picker for tree surgeons, cleaning specialists and building inspection and maintenance contractors.
It is also a firm favourite with access hire and plant hire companies. They can deliver and collect the spider MEWPs quickly and easily to a wide range of customers, while promising them the least amount of fuss in terms of accessing worksites.
Reliable and robust
The trailer is compatible with all Hinowa spider cherry pickers up to the Lightlift 20.10. That is eight models, starting with the new Hinowa TeleCrawler 13 and including the popular Hinowa Lightlift 17.75 Performance IIIS.
The trailer is designed to be reliable and robust, as well as easy and safe to operate. View our quick guide to see some of these important features.
Hinowa spider lifts are valued across the UK for their excellent performance. Combined with APS's purpose-designed spider MEWP trailer, their scope and reach are extended even further.
Find out more
APS can offer very competitive finance options to assist customers in buying both spider cherry pickers and the lightweight trailer that helps deliver this excellent performance.
Call APS today to find out more or to book a demonstration of the a Hinowa spider lift, and its trailer: 01489 891251.