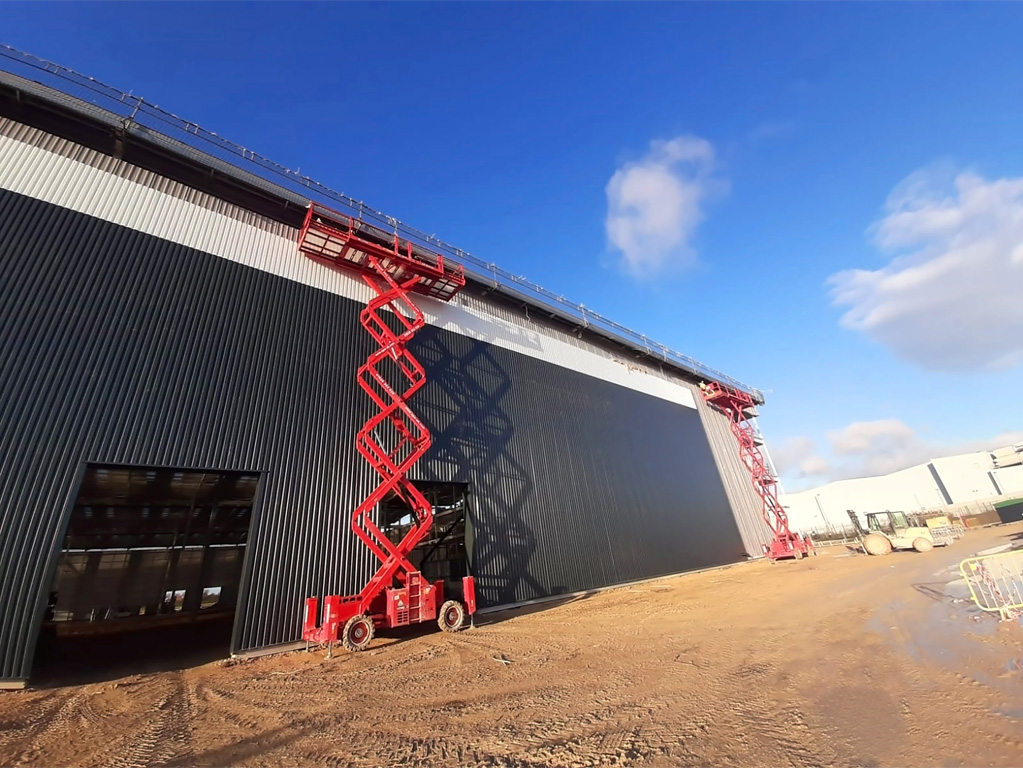 National equipment hire specialist United Powered Access has added a range of LGMG scissor lifts to its fleet, supplied by Access Platform Sales, after being impressed by their quality, performance – and how fast they could be delivered.
The company has brought 13 LGMG SR-1623 D diesel scissor lifts into the fleet, with a maximum working height of 18m, and plans to purchase more over the coming 18 months.
Five LGMG AS0607WE electric scissor lifts have been introduced, with a maximum working height of 7.8m, as well an LGMG AS1212E scissor lift, with a 14m working height.
Fast fulfilment
United Powered Access (UPA), based in Lymm, Cheshire, is part of CA Group, one of the UK's leading cladding, roofing and building services specialists.
UPA General Manager Jason O'Brien said: "We have a long-standing relationship with APS. Having purchased numerous machines from the company previously, we're confident they can meet our high-quality standards and their service is always good.
"The fact that they can fulfil our requirements in days when other suppliers are forecasting months, is testament to their supply and service, especially in the current climate.
"The LGMG SR-1623 Ds have been a great success within our fleet. They're in strong demand by both our parent company, CA Group, and across all sectors of our customer base and the feedback is always positive.
"For cladding applications, they're easy to operate, the slide-out deck is smooth, provides a generous work area and the platform is very stable.
"From a rental point of view, LGMG scissor lifts are very robust, the build quality, including paint finish, is excellent and they've been very reliable. Also, they are very competitive in terms of capital expenditure."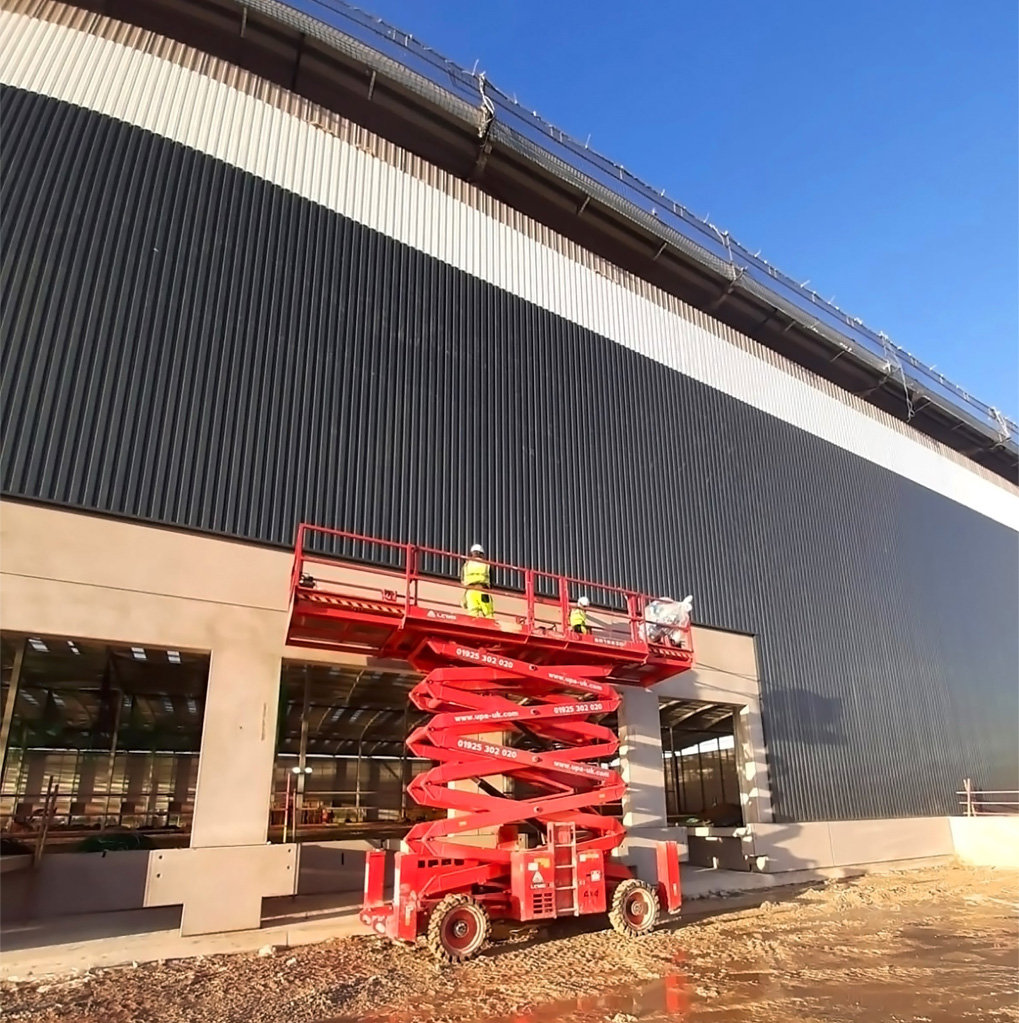 Ideal platforms
APS has also impressed with its rapid maintenance support and the thoroughness of platform preparation which has allowed the scissor lifts to go straight on hire the moment they arrive, he added.
Mike Weatherill, APS Sales Manager in North West England, said: "It's great to have such good feedback from Jason and his team at UPA, both in terms of our ability to deliver quickly and the LGMG product.
"With the UK is moving out of the COVID-19 pandemic, we've been determined to be well-placed to support access rental clients that want to gear up their operations and refresh their fleets.
"We believe LGMG scissor lifts represent the ideal option. They provide clients with a high quality, reliable access platform, with smart innovations to make working at height easier and safer, with simple operating systems that end-user clients really like."
The LGMG SR-1623 D has a maximum lift capacity of 680kg. Its deck is 3.98m long, which extends to 5.44m with a single deck extension and 6.58m with a double deck extension. Carrying capacity on the extensions is 230kg.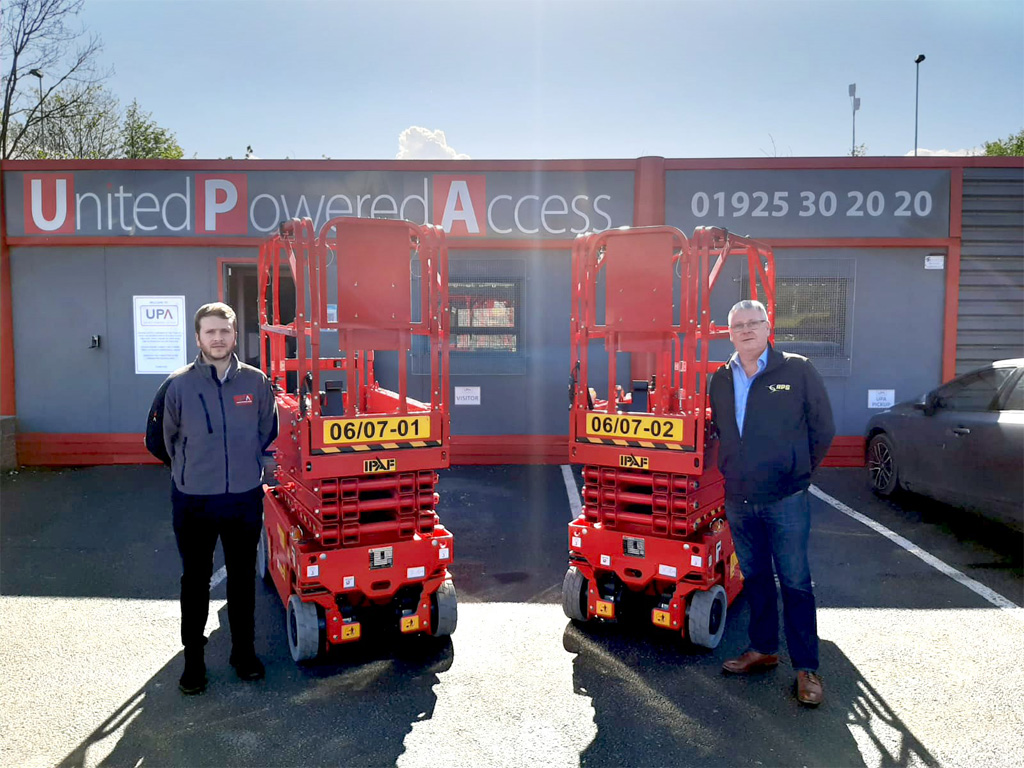 UPA Sales Manager Mykel Hodgson, left, and APS NW England Sales Manager Mike Weatherill, with two of the LGMG AS0607WE electric scissor lifts being delivered to UPA.
Impressive performance
The rough terrain scissor lift's gradeability is 40% and it can be operated on slopes of up to seven degrees. Its transport height, with rails down, is 2.5m.
UPA's LGMG AS0607WE electric scissor lifts are proving highly popular with construction clients, electric contractors and building maintenance specialists.
Its long-lasting batteries will easily power operators through a long working day. Travel width of 740mm and lift capacity is 230kg. Lift time to maximum height is just 16 seconds. Its platform length is 1.63, which increases by 0.9m with a deck extension.
The LGMG AS1212E scissor lift UPA has purchased has gone out on long-term hire to a large manufacturer in Manchester. It has a lifting capacity of 320kg. Its 2.26m-long platform can be extended by 0.9m.
Find out more about LGMG scissor lifts from APS. Call 01480 891251.