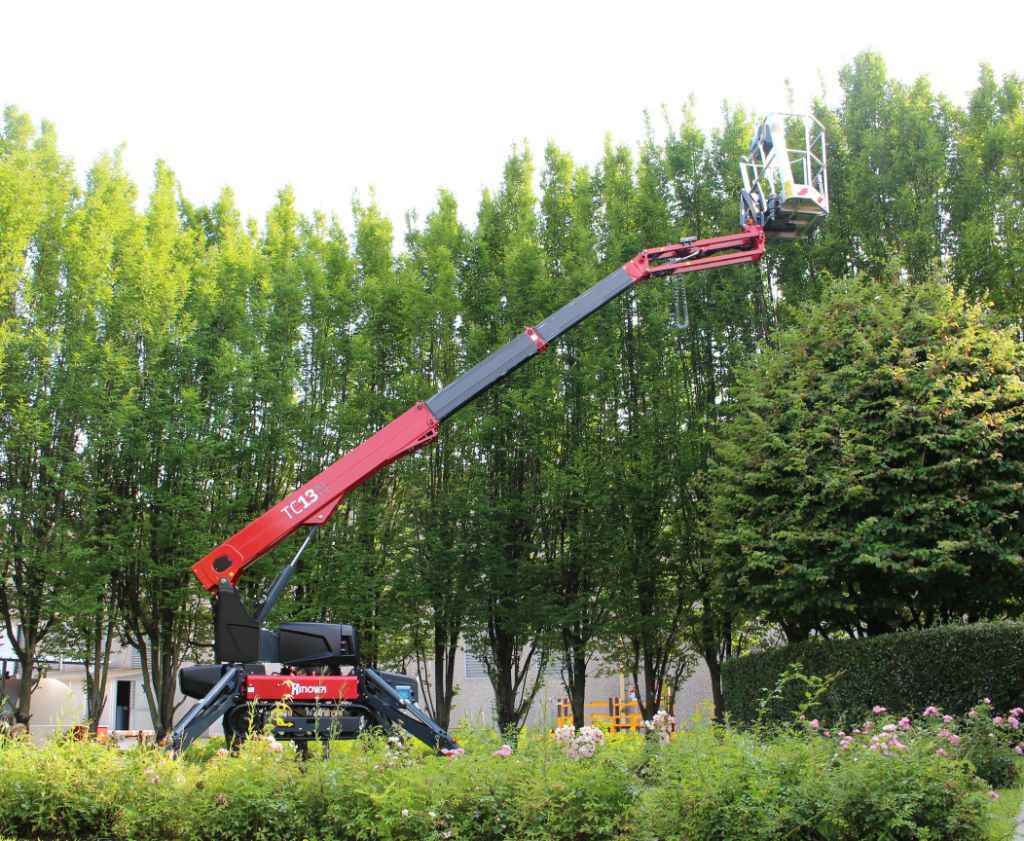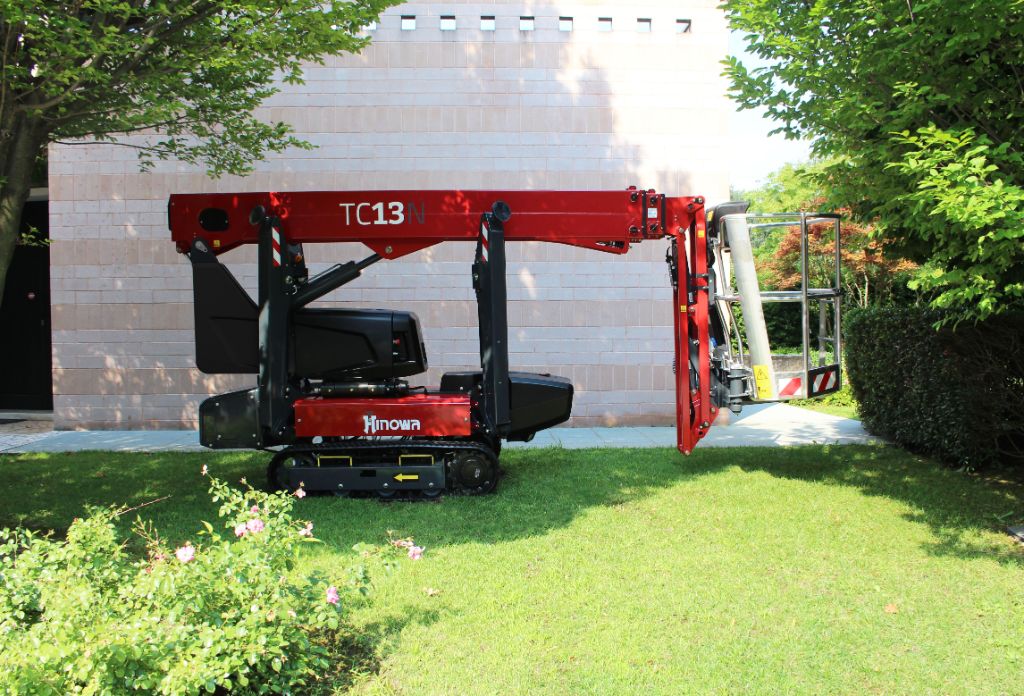 The spider platform has been designed to be highly compact and light, allowing it to be tracked into highly confined spaces on low load-bearing floors.
The first pictures have been released of the new Hinowa TeleCrawler13 – and they immediately tell us this is a very different spider platform.
As the authorised distributor in the UK and Ireland for all Hinowa products, Access Platform Sales (APS) will soon be introducing the platform to customers.
APS Managing Director Steve Couling says: "We are looking forward to demonstrating the new capablities of the TeleCrawler13, which epitomise Hinowa's drive to innovate in the spider platform market.
"Hinowa is matching unrivalled sustainability with very important practical benefits that rental companies and end-users will value and admire, as they enhance safety, productivity and usability."
The Hinowa TeleCrawler13 is a telescopic spider platform with a maximum working height of 13m and outreach of 6.4m. So, in what ways is it designed to be different? Here are six if them: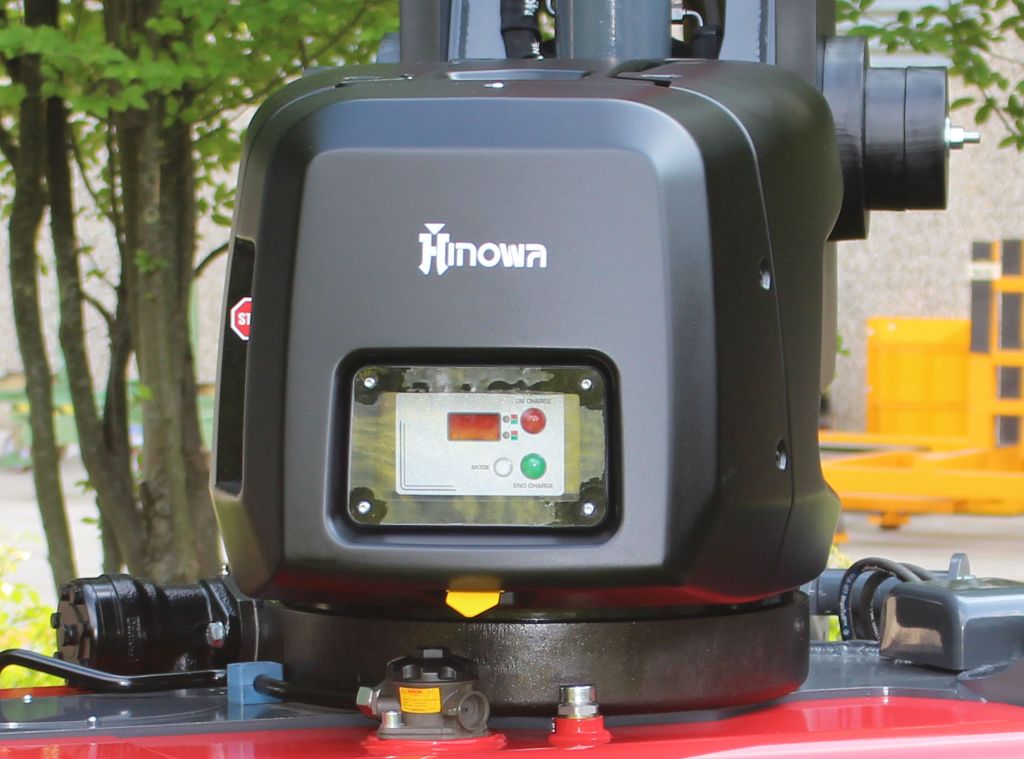 The spider platform has been designed to be highly compact and light, allowing it to be tracked into highly confined spaces on low load-bearing floors.
1: Electric track motors.

The TeleCrawler13 is the first tracked platform on the market to be built with electric drive motors, powered by lithium batteries, doing away with need for a hydraulic system and the oil needed to operate it.
The permanent magnets motors are more efficient than conventional electric motors – and the full electric system is, says Hinowa, four times more power-efficient than a platform with a hydraulic system.
2: Unrivalled compact design
This allows the TeleCrawler13 to be fitted with a smaller and lighter lithium ion batter pack, which makes the platform particularly compact, both for tracking and working at height.
Without basket, the spider boom lift is just 3695mm long, 1947mm tall and 748mm wide, so can be tracked through a single door. Its stabilisation area is also significantly reduced to just 2901mm by 2450mm. So, it can be stablised ready for operation within a single parking place.
3: Excellent productivity
Use of full electric drive motors is key to the TeleCrawler13's ability to deliver excellent productivity, allowing the spider platform to be operated for longer between charges while also delivering faster charging times.
Also, the electric track motors allows the platform to have an IP67 waterproof rating, so it can be operated on both muddy and dusty ground.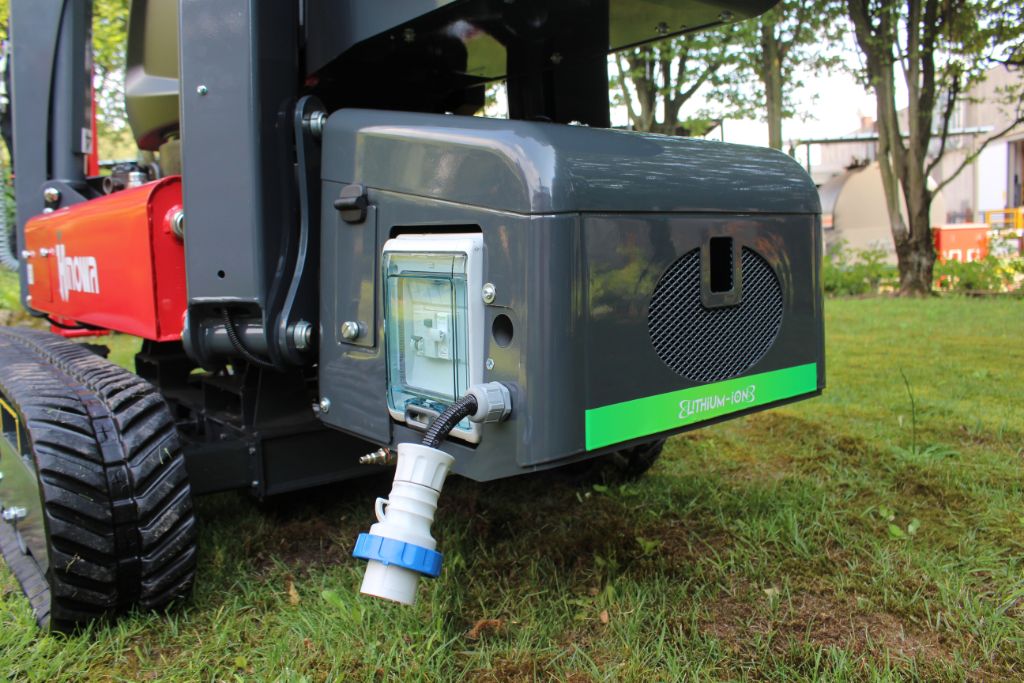 The spider platform has been designed to be highly compact and light, allowing it to be tracked into highly confined spaces on low load-bearing floors.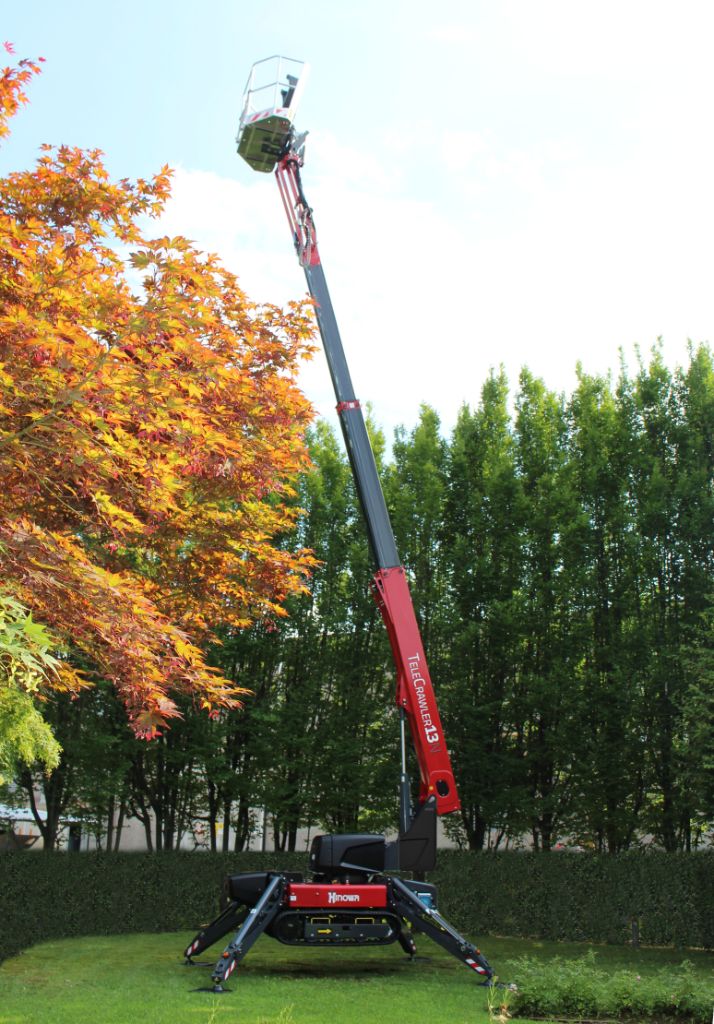 The Telecrawler13's telescopic boom delivers a maximum working height of 13m.
4: Industry-leading sustainability
Through this spider platform, Hinowa has introduced the beneficial concept of the 3 Zeros.
Powered access users are increasingly keen to use sustainable working at height options. That is why there is a pivot towards electric platforms that deliver zero-emissions and zero noise.
Hinowa's TeleCrawler13 spider platform delivers both these benefits and a third – zero leakage.
Because it has an all-electric drive system, there is zero risk of hydraulic oil spillage, which is certainly a concern for indoor work, and increasingly for all environments platforms are operated in.
5: Automatic boom control
The telescopic boom can automatically maintain the same distance from a structure when being raised or lowered up to nine metres along a vertical plane.
This 'scissor lift' effect allows the operator to maintain concentration on a working at height task without having to continously manually adjust the position of the boom, improving safety and productivity.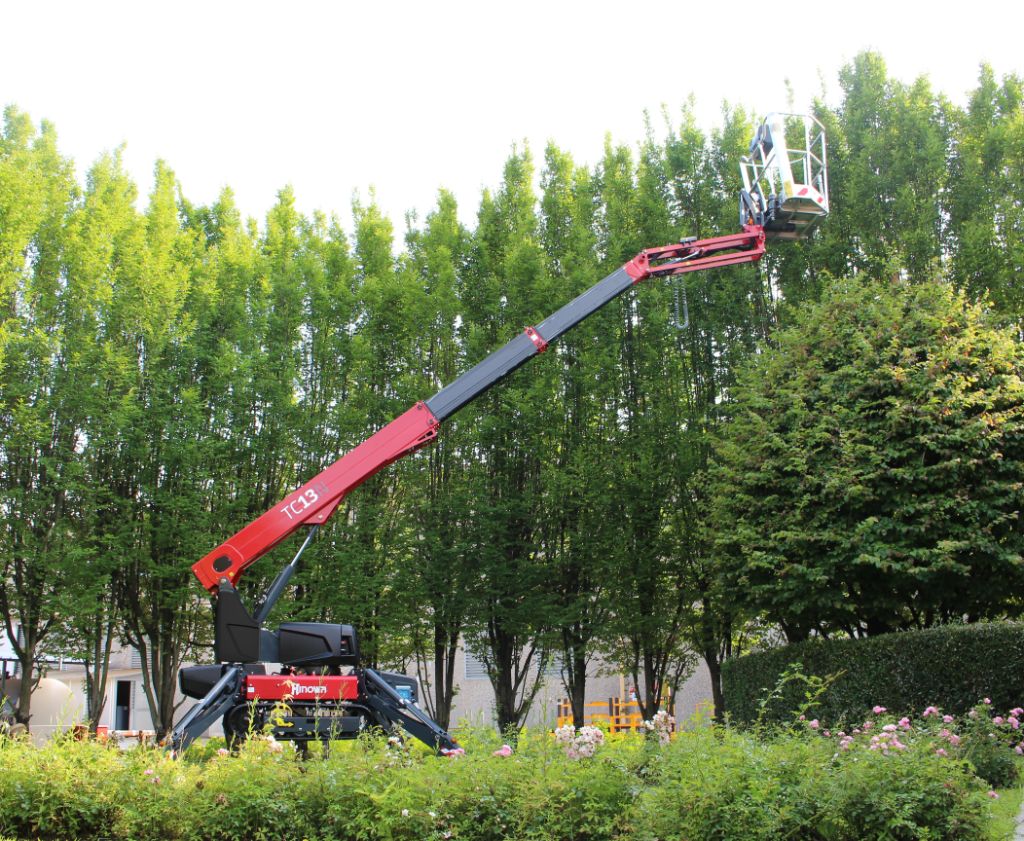 Outreach for the platform is an impressive 6.4m.
6: Go Home and Go Back functions
The Go Home function allows the boom to be closed, ready for transport, at the touch of one button. With the Telecrawler13, Hinowa has added another handy function, Go Back.
This records the platform's last working position so the operator can return to it by pressing a button – which saves time and, again, boosts productivity.
The TeleCrawler13 spider platform is designed to deliver excellent working at height performance in all conditions across a range of sectors – including construction, building maintenance and structural inspection.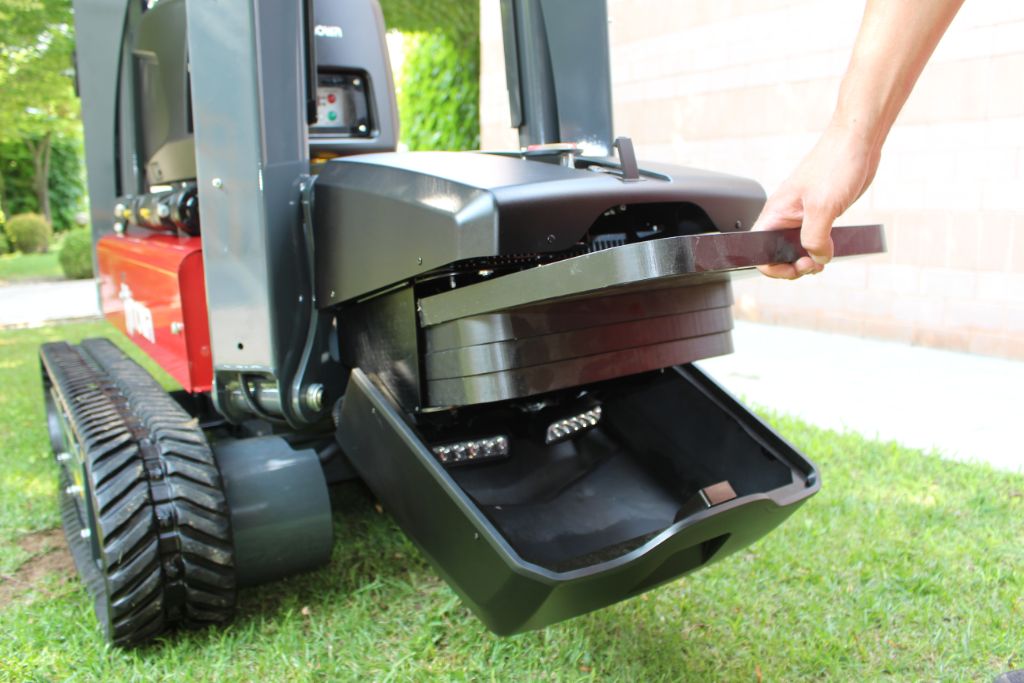 Despite the TeleCrawler's compact size, there is still room for a compartment to store the spider platform's stabiliser pads.
For more information about Hinowa spider platforms and unrivalled sales service from APS, call 01480 891251 or email sales@accessplatforms.co.uk.