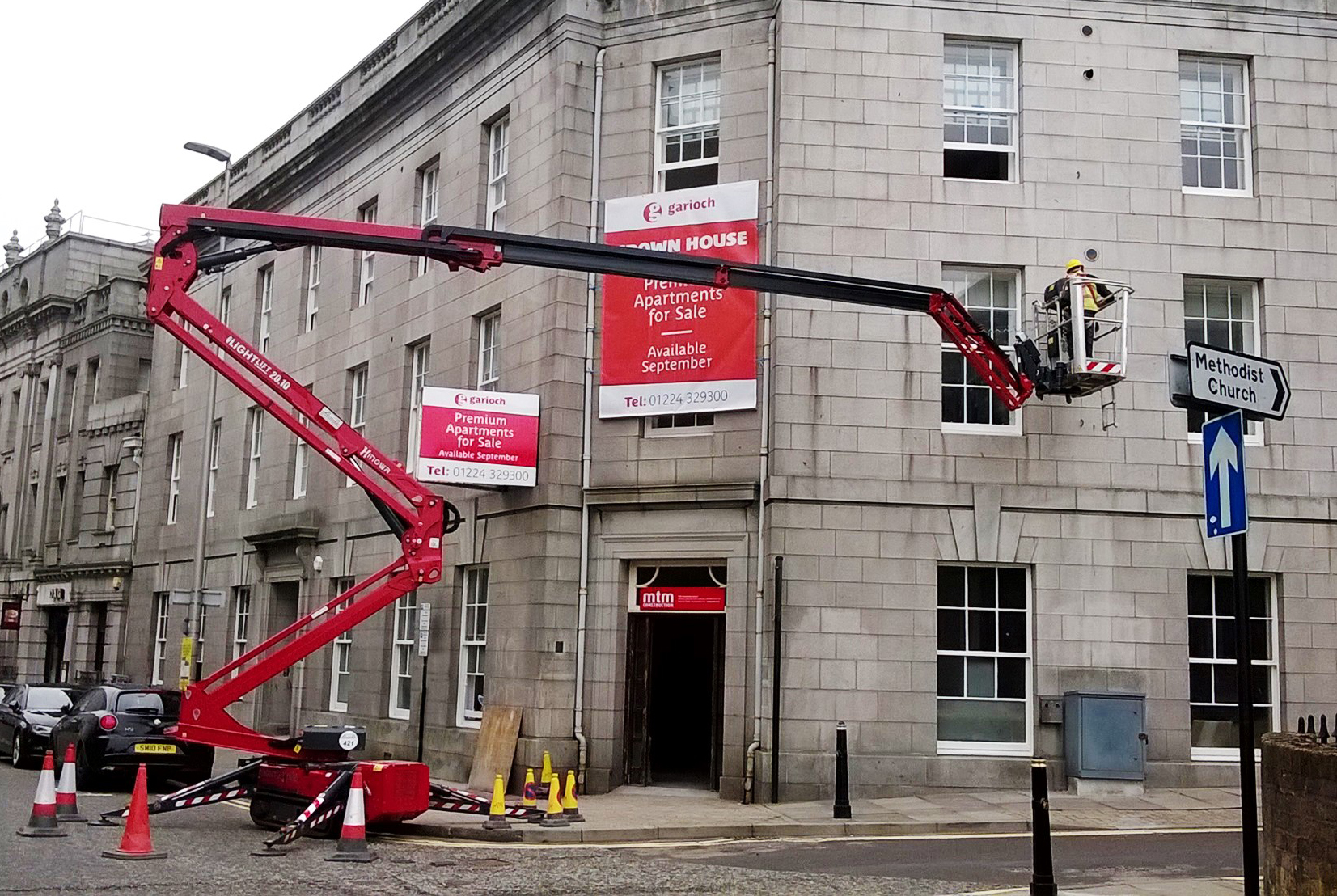 Access Platforms Aberdeen has moved to fill a gap in its hire fleet by taking delivery of a Hinowa tracked spider platform from Access Platform Sales.
The access rental specialist's plant manager, Ryan Petrie, said customer demand for 20-metre spider platforms led to investment in the Hinowa Lightlift 20.10 Performance IIIS.
He added: "We've had the Hinowa three months now and it's never been in the yard. We thought it would be popular and that's how it's turned out.
"We had a lot of demand for a 20m all-terrain compact boom lift and the Hinowa 20.10 spider platform fits that specification like a glove. It's very impressive."
Access Platform Sales (APS) Northern Sales Director Shane Paver said: "We're very pleased that Access Platforms Aberdeen has bought its first Hinowa tracked spider lift.
"The Hinowa delivers unbeatable performance. It's robust, smooth to operate, with precise basket positioning and can be powered by diesel, electric or lithium battery powered motors."
The Hinowa Lightlift 20.10 has a maximum working height of 20.15m and a maximum outreach of 9.70m. Yet it's just 0.8m wide in tracking mode which means it can get through a single doorway.
Its basket also has an unrestricted capacity of 230kg. That is excellent news for Access Platforms Aberdeen's tree surgeon clients, who may, quite often, need to take the weight of a tree branch on to the basket at full outreach.
"We explored the market and found the Hinowa 20.10 had the best performance package out there," said Ryan. "On top of that it's very easy to operate, which is appreciated by our customers."
Access Platforms Aberdeen was established in 2005 and has grown since to become one of the largest independent powered access hire companies in NE Scotland.
The business opened a new depot in Dundee in summer 2018 and now has more than 400 platform on hire. The last 12 months have seen its biggest yearly investment push, buying 50 platforms, most of them replacements as it continuously modernises its fleet.
Looking forward to 2020 and beyond, Ryan Petrie said he is expecting demand for bi-energy booms and scissor lifts to rise sharply as customers look for access solutions that are both sustainable and flexible.
Hinowa is already on the case, says Shane Paver, with advanced plans to deliver bi-energy models across the Lightlift range, combining petrol or diesel engines with rechargeable lithium battery motors.
He added: "Government regulators are setting ever-tighter emission standards, especially in inner city areas, and construction companies want to reduce their carbon footprints. This makes the case for bi-energy platforms compelling and Hinowa is already satisfying that demand."